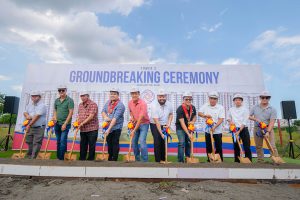 Crison Holiday Builders, Inc. held the groundbreaking ceremony of its first condominium development Legacy Leisure Residences and the official opening of the showroom last Jan. 30.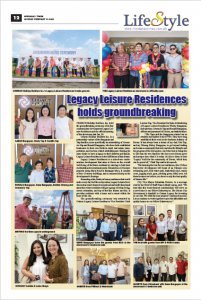 Crisron Holiday Builders Inc. is a partnership venture of the Bangayan and Yap families, more specifically an undertaking of Cresencio Yap and Ronald Bangayan, who have both established businesses in their own fields in retail, real estate, transportation, and tourism related establishments. Sharing the same desire to leave a legacy to their children and family, Legacy Leisure Residences is the fulfillment of that dream.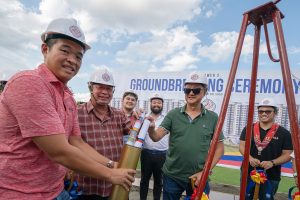 Legacy Leisure Residences is a mixed-use condominium development that aims to focus on the overall well-being of its future residents by catering to both their residential and recreational needs. Situated in a 2.8-hectare property along Ma-a Road in Barangay Ma-a, it consists of four 15-storey buildings, and a commercial strip at the development's frontage.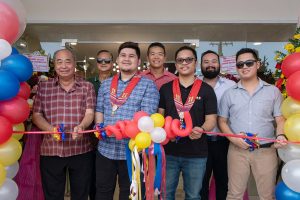 Promoting a fun, fresh yet homey ambiance that would make every day feel like a staycation, Legacy Leisure Residences has resort-themed recreational and multi- functional amenities where residents will get a grasp of urban living, serene relaxation, and top-of-the-line leisure and fun. It provides residents with a home and a resort within the heart of the city.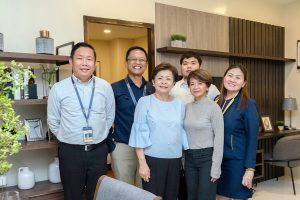 The groundbreaking ceremony was attended by Crisron Legacy Leisure Residences Vice President Clark Lawton Yap, Vice President for Sales & Marketing of Legacy Leisure Residences Wesley Bangayan, their parents, Cresencio Yap and Ronald Bangayan, officers and personnel of Crisron, and stakeholders.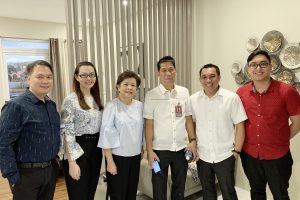 "The Yaps and the Bangayans started out as retailers and traders in the 1970's. They have long established their roots in the business industry of Davao. It has always been a dream of my dad, Cris Yap, and my Ninong Buboy Bangayan, to go beyond trading and create a community that truly enriches the lifestyle and the progress of the Davaoeños. And who best to bring this to life than the two families who have seen Davao grow and prosper into what it is today. So this to them is their 'Legacy' built for the community of Davao, which they can be proud of," Clark Yap said in his speech.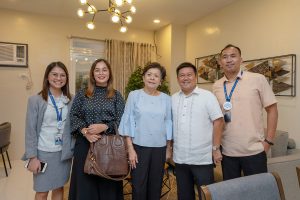 "Envisioning the best for our residences, this 15-floor four-tower development will boast of an Olympic size swimming pool, kids water park, basketball court, tennis court, jogging track, gym, pitching green, BBQ area. All these because we believe you deserve only the best quality of leisure life."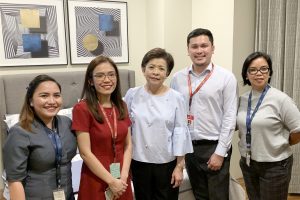 City Vice Mayor Sebastian Duterte, in a message read by his Chief of Staff Francis Mark Layug, said, "We trust that this resort-themed condominium will serve as a new home to our fellow Dabawenyos. The Davao City Government is thankful to Crisron Legacy for investing in our city. We wish for your projects' continued success. Let us continue to work together to provide affordable and quality homes to our fellow Dabawenyos."