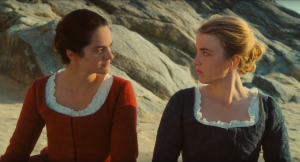 Come Sunday night (Monday morning here), the 92nd Academy Awards for Motion Picture Arts and Sciences, or commonly known as the Oscars will happen, quite surprisingly early this year, considering the previous years' late-February ceremonies. The Academy, which comprises around 7,000 members, will award prizes to what they think are the best films of 2019.
Since a change of rule some years back which allows for the nomination of at most 10 films, the number of nominated films for Best Picture have been somewhat unpredictable. This year, nine films made the cut: the racing drama Ford vs. Ferrari, Martin Scorsese's Netflix venture The Irishman, the divorce drama Marriage Story, Greta Gerwig's interesting take on Louisa May Alcott's Little Women, the Nazi-set comedy Jojo Rabbit, Quentin Tarantino's Hollywood nostalgia Once Upon a Time… in Hollywood, the WW1 spectacle 1917, the South Korean breakout hit Parasite, and Todd Phillips' disturbing interpretation of the Joker, featuring Joaquin Phoenix in the same role that won Heath Ledger a posthumous Best Supporting Actor Oscar.
I haven't seen The Irishman yet but from what I've been reading and hearing so far, I am likely to really like it, perhaps even consider it one of the year's best in my personal list. From the roster of nominees, Parasite remains the obvious choice to take home the top prize but it faces tough competition with 1917 and Once Upon a Time, films which are tailored to suit the Academy's tastes and inclinations. Joker, with its 11 nominations, might also pull an upset, but I feel that its inclusion is more of a move from the Academy to draw in audience considering the sagging viewership of the awards show in the past years.
Two of my favourite films last year were not even nominated in any category, despite both displaying technical craftsmanship that could very well trump the other nominees in the crafts categories and some career-best work for two of its directors. Celine Sciamma's French period romance Portrait of a Lady on Fire, which I saw in the world cinema lineup of Cinema One Originals Film Festival in Manila, is so far my pick for best film of 2019. With the sumptuous cinematography by Claire Mathon that assembles a series of painterly shots, the film feels like a pure act of image-making. It's one of those few films that asks us to take time and gaze into the mirror of ourselves. Gaze is perhaps the most important element in the film as we track the doomed love affair of female painter tasked to paint a bride-to-be before an arranged marriage. The staggeringly emotional final shot, which interestingly recalls the final shot of Call me by Your Name, will definitely take your breath away.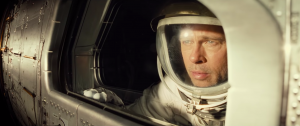 The other film is James Gray's space drama Ad Astra, which stars a superb Brad Pitt in the lead role. Although Pitt will probably take home Best Supporting Actor Oscar for his turn as Leonardo Di Caprio's buddy-stunt double in Tarantino's film, it's infuriating that Pitt's performance in Ad Astra has been overlooked. I have been a long-time admirer of Gray; I think he's one of the most underrated and underseen American filmmakers of this generation. His films, which are moving portraits of familial relationships, particularly the father-son dynamics in We Own the Night, The Lost City of Z, and his latest, are emotionally powerful dramas that has always left me sobbing at the end. In Ad Astra, Pitt's character is an astronaut who seeks out to search for his father, a celebrated astronaut himself (played by Tommy Lee Jones), in the farthest reaches of the solar system. Despite the grandeur of its setting, Gray achieves the power of intimate storytelling that reaches for the profound and poetic, whether it's the image of a falling astronaut in space or in the stunning closeups of Pitt.
Sure, Parasite is compelling and competently made and I am still rooting for it. It's impossible not to mention the film, which also won the Palme D'Or at Cannes, in best-of lists. Its story of class antagonisms in contemporary South Korean society resonates universally because at the heart of the film is an exposition of the widening gap of the rich and poor. The film's politics leaves a lot to be discussed, both what its critique hits and misses. The film directed by one of world cinema's current darlings Bong Joon-ho could be seen, like Alfonso Cuaron's Roma, as a hopeful development that more deserving foreign films get to be noticed.
But I'm not so sure whether it finishes the race triumphantly at the Oscar stage. Its upset wins in important Guild awards like the Screen Actors and Writers Guild, as well as it massive critical acclaim, has pulled up its chances of breaking through white Hollywood domination. But as Bong himself said in one of his interviews during this awards season, the Oscars is a very "local" festival, and for someone who remains hooked to it as entertainment, I still think this move for diversity and inclusion is still Hollywood championing itself while trying to maintain their relevance.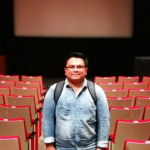 Jay is a film critic and film programmer for Pasalidahay, a film collective in Davao composed of film enthusiasts and filmmakers advocating for Filipino film appreciation.