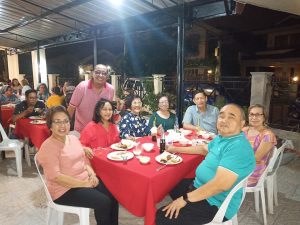 For Ali and Mary Ann, the date and place do not matter. When was he born? Where? What counts most for these two very cordial and friendly couple is the bonding with loyal friends and relatives who enjoy the company of other guests as they celebrate a milestone.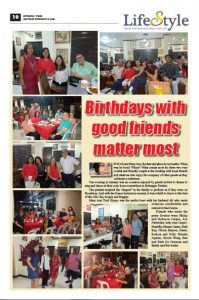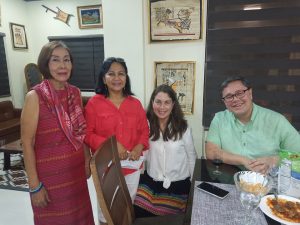 One evening in January was an occasion enjoyed by guests invited to dinner to sing and dance at their cozy home somewhere in Buhangin District.
The pianists inspired the "singers" in the family to perform as if they were on Broadway. And with the Dance Instructors around, it was a thrill to dance to the beat of the Cha Cha, boogie and Reggae.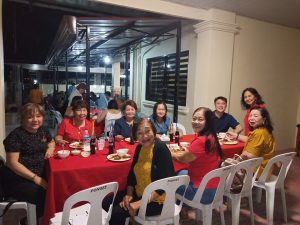 Mary Ann Tirol Kimpo was the perfect host with her husband Ali who made everyone comfortable and relaxed at their home. Friends who made the party livelier were Philip and Rebecca Carpio, Joy Natividad, Judy Ann Carpio-Prantilla, Manny Castro, Beth Kay, Gloria Jinayon, Dante, Rodora and Yolly. Elenita Aquino, Nicole Wong, Ben and Beth De Guzman and family and this writer.