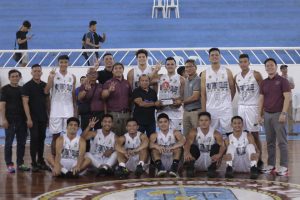 Davao City – Leaning on their veteran experiences, the Holy Trinity College Wildcats of General Santos City outplayed surprise finals qualifier MATS College of Technology Navigators, 85-82, Wednesday night (February 5) to crown themselves as the 2020 Philippine Collegiate Champions League (PCCL)/Escandor Cup Mindanao champions played at the Davao City Recreation Center (Almendras gym).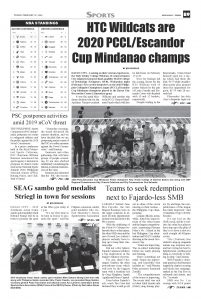 It was the ninth Mindanao division title for the Apolinar Torrijos-coached Wildcats and another trip to the PCCL Visayas-Mindanao Finals which will also be held here on February 17 to 20.
Ever Joy Dialogo led the scoring chores for the HTC Wildcats with 19 points backed by the pair of Louie Omadle and Fernando Cortes who finished with 13 and 12 baskets, respectively.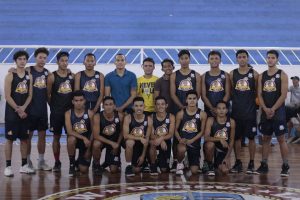 Despite trailing in the final minute, Cortes found himself open for a lay-up which had them the lead, 78-77 while Omadle's three-point play granted them the upperhand for good, 81-79 with 28 seconds left.
Playmaker Ian dela Cruz's desperate triple cut the lead, 82-83 with seven seconds remaining before Cortes had them at bay with a lone freethrow for an 84-82 advantage.
Dela Cruz finished with nine points to backed Flint Castimayor, Clyvie Gloria and Gab Ybanez who had 19, 10 and 13 for the Tommy Collados-coached MATS Navigators on a losing effort.
Both teams along with Holy Cross of Davao College to capped third place after beating Agro Industrial Foundation College Sailors, 71-64 will see action in PCCL Visayas-Mindanao Finals.
Other members for the HTC Wildcats include Jay Poral, Ednor Akad, Joewish Gracia, Deemwil Cosip, Edmer Bacalso, Jarlo Ningasa, Justin Eranes and Rutchel Ramos.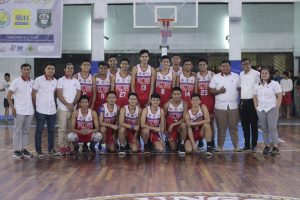 Backing up dela Cruz, Castimayor, Gloria and Ybanez for the Navigators are Lito Balawag, Adam Batersal, Mico dela Pena, Renilo Caporal, Gellan Balante, Francis Duque, Neil Lavente, Renato Saldaga, Jess Vergara and Harkly Fernandez.
For the HCDC Crusaders, its line-up consists Joshua Catalan, Paul Turco, Victor Marquez, Kenneth Cayudong, Kenneth Yap, Brian Garde, Emiliano Escalera, Ricky Ruales, Gab Lasaraga, Gene dela Cruz, JD Colinares, Kane Montero, Sean Astillo, Shaq Dimacuta and Miguel de Loyola with Rocky Mejos as headcoach backed by Juan Carlo Salvador, Pao Salvador and Carlito Ordonez.
SBP Regional Commissioner Atty. Francis Calatrava and City Commissioner Oca Salvador awarded Holy Trinity College the champion trophy after the games.