Sometimes you just want to be alone and it's totally okay. You just want to go to your favorite restaurant and order your preferred food without having to deal with your friend or officemate's option paralysis. Well, Yellow Cab has found a way to address your lonesome dining with their new 9-inch pizzas, complete with the same edge-to-edge toppings that we all have grown to love for just PhP299.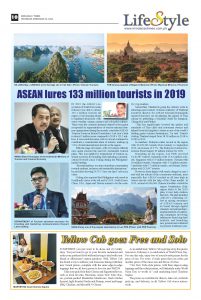 Take your pick from their Classic and Signature flavors, such as local favorite, Hawaiian; iconic New York Classic; protein-packed Manhattan Meatlovers; fresh Garden Special; light Roasted Garlic and Shrimp; sweet and tangy BBQ Chicken; and flavorful 4-Cheese.
As an added treat, Yellow Cab is giving away free pizzas tomorrow, February 6, in celebration of World Pizza Day. For one day only, enjoy two of your favorite pizzas for the price of one. For every 12-inch pizza that you order, get another pizza of the same size and flavor, for free.
"Our New York-style pizzas, with their edge-to-edge toppings and flavorful portions, will definitely make World Pizza Day so worth it," said marketing head Charlene Sapina.
The promo is available for dine in, take-out, curbside pick-up, and delivery, in all Yellow Cab stores nationwide.