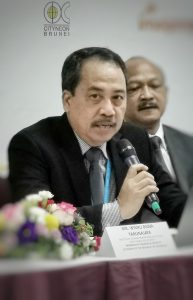 In 2019, the ASEAN (Association of South East Asian Nations) was able to attract 133.1 million tourists all eager to visit amazing island to highland attractions with warm weather, unique cuisines and colourful cultures. These were the common elements shared by the region as reported by representatives of various national tourism organizations during the recently concluded ASEAN Tourism Forum in Brunei Darussalam. Last year's haul is almost 2 million more compared to 2018's 129.2 million. It was noted that intra-ASEAN travel continued to contribute a considerable share of tourists, making up 7.6% of total international arrivals in the region.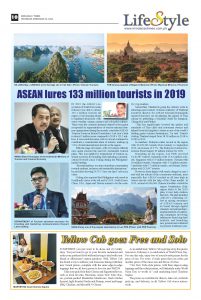 With the surge of tourists, ASEAN tourism officials once again stressed the need for sustainable tourism plans. This was upheld by Department of Tourism assistant secretary for branding and marketing communications Howard Lance Uyking during the Philippines' media briefing.
"Beyond numbers, we aim to transform communities towards resilient, inclusive and sustainable destinations," he said after showing DOT's "Save our Spot" advocacy video.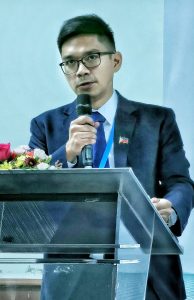 Uyking also reported that Philippines welcomed its 8 millionth visitor at the tail end of 2019. South Korea, China, USA, Japan and Taiwan remain to be the country's top markets.
Meanwhile, Thailand is going the culinary route in attracting more tourists. Tourism Authority of Thailand executive director for ASEAN Klissada Ratanapruk reported that they are broadening the appeal of Thai cuisine by publishing a Michelin Guide for Bangkok, Chiang Mai and Phuket.
"This has significantly boosted the quality and standards of Thai chefs and restaurant owners and helped boost the kingdom's status as one of the world's leading gastro tourism destinations," he said. Tourists visiting Thailand surged from 38.28 million in 2018 to 39.80 in 2019.
In numbers, Malaysia ranks second in the region with 20,109,203 tourists from January to September 2019, an increase of 3.7%. The Malaysia Tourism Promotions Board targets 30 million tourists for 2020.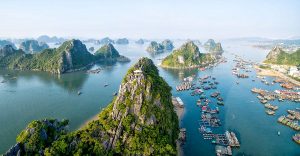 Rounding up the region, Lao PDR received 3,446,587 tourists, Indonesia with 13.62 million tourists, Singapore with 15.9 million tourists, Vietnam with 18 million tourists, Myanmar with 4.3 million tourists, Cambodia with 6.7 million tourists, and Brunei Darussalam with 213,007 tourists.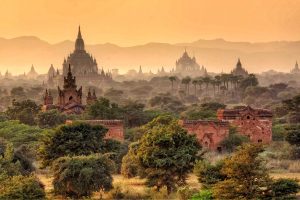 However, these figures will surely change by year's end with the advent of the coronavirus outbreak, most especially that ASEAN reached an all time high in tourist arrivals with the help of the China market. In 2019, around 60,000,000 Chinese travellers visited the region. Nonetheless, if the region sticks to the 2020 plan, it may help cushion the blow. The plan included ASEAN's continuing effort in raising awareness of ASEAN tourism and its brand through digital channels and partnerships; implementation of marketing campaigns involving influencers from long-haul markets, and launching new promotional collateral to promote Southeast Asia.