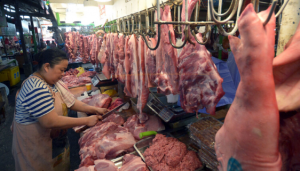 The Task Force Davao is working with the City Veterinarian's Office to intensify monitoring of live hogs and pork products at the checkpoints.
Maj. Ronnel Legarde, the spokesperson of the Task Force Davao, said that since January this year, the three checkpoints on all entry points in the city have inspected 45,500 heads of swine. Of the total, 154 were turned back after the truck could not provide any documents.
"We are asking them their licenses from the office of the veterinarian, we will not allow meat to reach the city," he said in yesterday's AFP-PNP press briefing.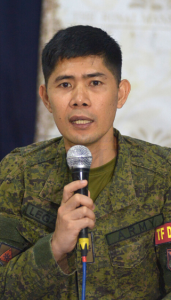 He said all livestock passing through the checkpoints will be subjected to quarantine.
"Our focus, for now, is more on security," he added.
"There is a foot bath and sprayer from the city veterinarian for all vehicles that will enter, so our personnel will identify and check those that are coming," he said. "There are four city veterinarian personnel in all our entry checkpoints in Barangay Lasang in Bunawan, Barangay Lacson in Calinan, and Barangay Sirawan in Toril district."
Legarde said the city veterinarian also conducted training on military and police personnel to correctly check livestock.