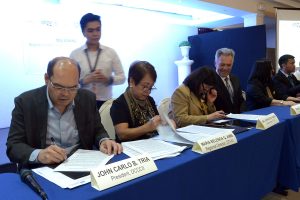 To sustain a culture of innovation, the Department of Trade and Industry (DTI), together with Commission on Higher Education (CHED), Department of Information and Communications Technology (DICT), and Department of Science and Technology (DOST), in coordination with the US Agency for International Development, Science, Technology, Research and Innovation for Development (USAID STRIDE) set up R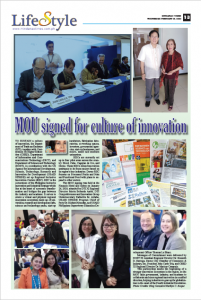 egional Inclusive Innovation Centers (RIIC). RIIC is the cornerstone of the Philippine Inclusive Innovation and Industrial Strategy which lies at the heart of economic transformation and bridges the gap between the industry and academe. It serves to create a virtual and physical regional innovation ecosystem made up of universities, research and development labs, science and technology parks, start-up incubators, fabrication laboratories, co-working spaces, investors, government agencies, start-up businesses, and micro, small and medium enterprises.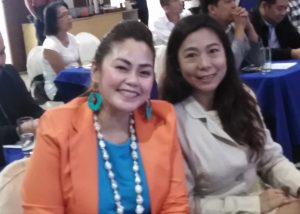 RIICs are currently set up in four pilot areas across the country: Bicol, Cebu, Cagayan de Oro, and Davao. These RIICs extend innovation assistance to its focus sectors based on its region's key industries. Davao RIIC focuses on Processed Fruits and Nuts and Functional Food with plans to expand to other sectors.
The MOU signing was held at the Pinnacle Hotel and Suites on January 26, 2020, attended by DTI XI Regional Director Maria Belenda Ambi, DTI Competitiveness and Innovation Group Undersecretary Rafaelita M. Aldaba, USAID STRIDE Program Chief of Party Dr. Richard Abendan, and USAID Philippines Supervisory Education Development Officer Thomas Le Blanc.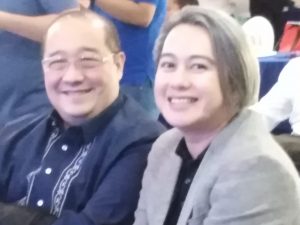 Messages of Commitment were delivered by DOST XI Assistant Regional Director Dr. Kenneth D. Barroga, Davao City Chamber of Commerce & Industry, Inc. President John Carlo Tria, and CHED XI Regional Director Dr. Maricar Casquejo.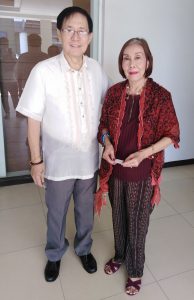 This partnership marks the beginning of a stronger innovation ecosystem in the region, as the MOU links government, industry, and academe to collaborate and steer regional innovation in a unified direction, helping industries to gear up for globalization in the onset of the Fourth Industrial Revolution.
Photo Credits: Bing Gonzales/Marilyn C. Roque