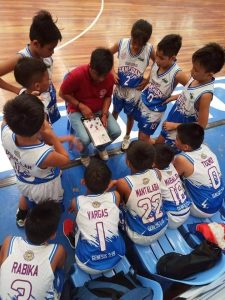 San Juan Elementary School of San Roque District celebrates back-to-back victory against Assumption College of Davao last January 25, 2020 and became Semi-Finalist in Rising Division in the recent Davao Premier Basketball League.
The team coached by Laurence Butch Bencio sported a 43-29 victory next the Assumption School of Davao on their first match-up then posted a 49-43 output on their second encounter.
Coach Bencio, together with his team also had an outstanding record as champion during the Line Meet and District Meet held last year.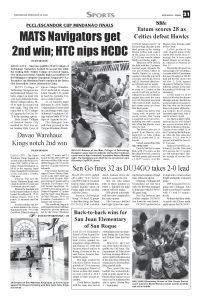 Moreover, they are one of the lucky schools to qualify the Unit Meet. The Department of Education has been exerting efforts to secure quality education and at the same time refining the young ones to develop their full potential skills.
Thus, sports like basketball has undoubtedly been of great impact to influence these learners to not only excel in academics but also in sports. (Helen May A. Cagampang)