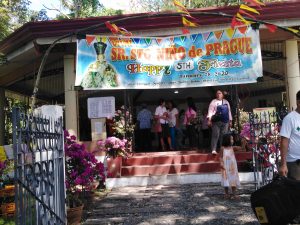 From the time Susan Papas Hauck brought the Holy Infant of Prague to the Monfort Estate in Tambo, Samal 10 years ago, it was placed under the care of Diana Monfort, daughter of Norma Monfort. But since Diana seemed to have no interest in giving the care the Infant Jesus deserves to have in the community where he was brought, Norma took it upon herself to lead the small group of devotees who believe in the miraculous Sto. Niño.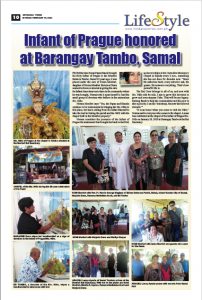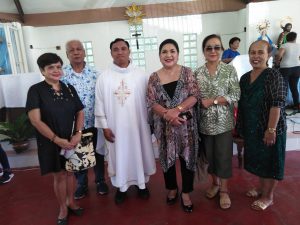 Norma Monfort says "Yes, the Papas and Haucks continue to be instrumental in bringing the Sto. Niño to this place, but had a calling from the Infant Himself to take the lead in linking the parish and the GKK with the chapel built in the Monfort property."
Norma considers the presence of the Infant of Prague the instrument that brought her back to the fold, as she worships at the Carmelite Monastery Chapel in Bajada every 6 a.m., something she has not done for decades now.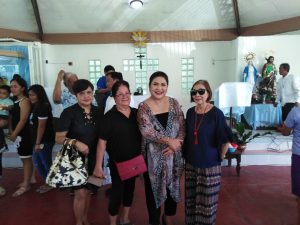 "Since He called me back, every miracle I ask, He grants. He answers everything. That's how powerful He is. The Bat Cave belongs to all of us, and now with Sto. Niño side by side, I aim to grow this devotion to grow and even surpass Cebu. That will be my legacy. Raising funds to help the communities and the poor is also a priority. I am the 'lost sheep, but now the beloved steward.'"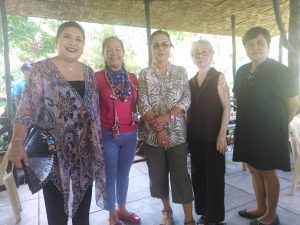 "It is an honor when you come to visit the Niño," Norma said to everyone who comes to the chapel. A mass was celebrated at the chapel of the Infant of Prague/Sto. Niño on January 28, 2020 in Barangay Tambo at the Bat Sanctuary.