William Halsey, American admiral of the US Navy, once said that "there is more to the past than what we know because someone only wrote down what part of it they knew."
The Davao Historical Society, Inc. (DHS) is about to challenge Halsey by enriching the Dabawenyos knowledge of Davao City's history with the organization's initial line-up of activities for 2020 during its first general assembly held yesterday, February 1, at Pia's Café in Quimpo Boulevard.
The program started with DHS president and City Councilor Pilar C. Braga's interim report, which includes the various activities that the group has actively participated in the previous years, such as Araw ng Davao, National Heroes Day, Rizal Day, Bonifacio Day, Kadayawan Festival, along with other national holidays.
DHS also initiated activities that engaged the locals and the youth. This includes different inter-school competitions, such as the Davao Quiz, oratorical contest, extemporaneous competition, and essay-writing contest, which the group has institutionalized.
DHA has also started to plan for the said activities in preparation for the upcoming Araw ng Dabaw celebration next month.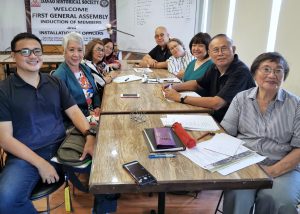 As member of the local legislative body, Braga was able to propose city ordinances that uphold some of the organization's objectives, including the declaration of historical landmarks of Davao City and requiring the teaching of Davao City history and culture in public and private schools. The councilor's proposal of declaring Datu Bago as Davao City's local hero was approved by the City Council in March 9, 2018, backed with City Ordinance No. 0430-18.
This gave honor to the "paramount warrior" in Davao City's history who fought long and hard to keep Davao Gulf free from foreign conquerors under his watch. At that time, Davao was the last unoccupied territory in the country.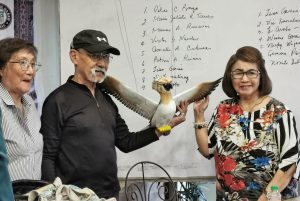 Meanwhile, group membership also increased. During its membership orientation in July 19, 2019, DHS was able to entice 14 new members, with total members now at 28.
During the meeting, treasurer Vic Navales also reported DHS finances and suggested enterprising ways of raising more funds to the organization's coffers.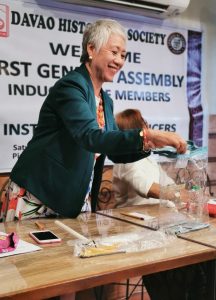 Interim Public Information Officer Amalia Cabusao also presented the draft layout of a proposed brochure that will contain a list of historical and heritage sites in the city along with a historical landmarks map and brief information on the city's history.
DHS will also be creating social media accounts, such as Facebook, Instagram, and Twitter, and generate online events to get more young Dabawenyos involved in keeping the Davao City's history alive.
Membership to the organization will soon be done through the said social media sites and through an online link and QR code printed in the proposed brochure.
The general assembly ended with a high note – the election of a new set of new members of the board of trustees and a new set off officers.
This year's new set officers are as follows: Chairman of the Board- Pilar C. Braga; President – Maria Julieta Torres; Vice-President – Amalia B. Cabusao; Secretary – Marina B. Ruivivar; Treasurer – Vic Navales; Auditor – Vic Sumalinog; and PIO – Ian Ray C. Garcia.
Committee heads are as follows: Vic Navales (Finance), Fe Arobo (Membership), Ian Ray C. Garcia (Youth), Patricia Melizza B Ruivivar (Programs), and Vic Sumalinog (Research and Documentation).