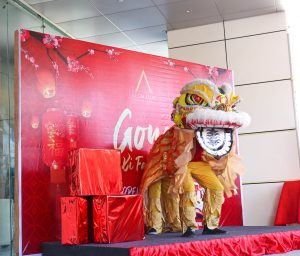 Davao-based property developer Aeon Luxe Properties, Inc. kicked off the Chinese New Year with an Open House at Aeon Towers lobby on January 25. 2020, the year of the Metal Rat.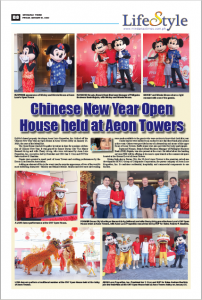 The Open House was held to gather investors in time for a unique celebration of Chinese New Year. It was graced by former Davao City Vice Mayor Bernard Al-Ag and wife Cherry Al-Ag, who were welcomed by Aeon Luxe Properties, Inc. executives led by President and CEO Ian Y. Cruz and SVP for Sales Andrew P. Bautista.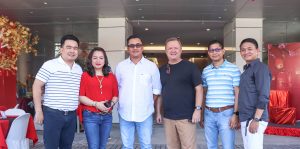 Guests were granted a sneak peek of Aeon Towers and exciting performances by the Davao Lion Dancers Association.
Adding an element of fun to the event was the surprise appearance of two of the world's most endearing characters – Mickey and Minnie Mouse. Snacks and free tarot card reading were made available to the guests who were curious to know their luck this year.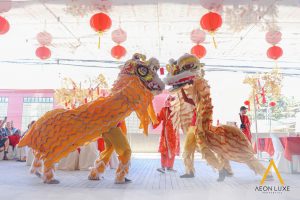 Condo buyers were entitled to an exclusive one-day throwback price promo at the event. Others were provided a tour of a dressed-up unit at one of the upper floors of Aeon Towers. Raffle treats were also provided for lucky participants.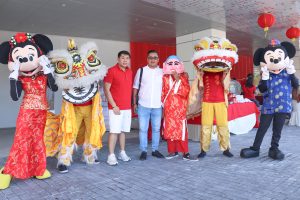 Raymond Nonato, Branch Head-Business Manager of Philippine Business Bank (PBB) Bajada, was also present at the event. He talked about the banking services PBB will be offering at its soon to open branch at the commercial space located at the Ground Level of Aeon Towers.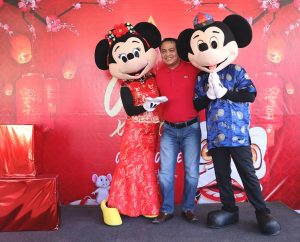 Rising high above Davao City, the 33-level Aeon Towers is the premium mixed-use development of FTC Group of Companies Corporation, the parent company of Aeon Luxe Properties, Inc. It combines residential, hospitality and commercial components in one facility.