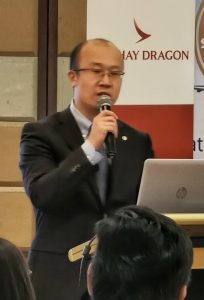 GMR Megawide Cebu Airport Corporation, a consortium between Megawide Corporation and India's GMR Group tasked to manage and develop Mactan Cebu International Airport, along with their partner airlines were in Davao City last January 28 to provide updates through product presentations and B2B networking sessions and promote new flights to travel agents and media from Davao Region.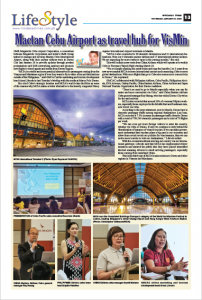 "MCIA is a viable and more practical alternative for passengers coming from the Visayas and Mindanao region if ever they want to fly to other cities and destinations outside of the Philippines, " said GMCAC airline marketing and tourism development head Aines Librodo in last Tuesday's briefing with the media at Marco Polo Davao.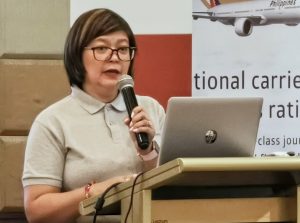 She cited Cebu's strategic location and MCIA's world-class facilities as some of the reasons why MCIA makes a better alternative to the heavily congested Ninoy Aquino International Airport terminals in Manila.
"MCIA is also connected to 28 domestic destinations and 21 international destinations, from our 9 domestic partner airlines and 17 international partner airlines. We are expecting for more routes to open in the coming months," she said.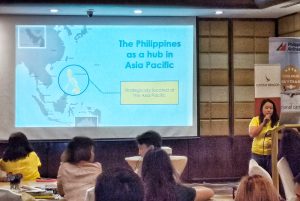 This will include a new route from China Airlines, which will operate a 6x weekly Cebu to Taoyuan (Taipei) flight starting March 29.
"We are simply planting the seeds today and reap the benefits 2 to 3 years from now as we market MCIA to more international carriers and connecting Cebu to more global destinations. With more flights that go to Cebu also means more connectivity to Davao," she explained.
GMCAC collaborated with Philippine Airlines, Cebu Pacific, Philippines AirAsia, EVA Airways, Cathay Pacific, China Eastern Airlines, China Airlines and Japan National Tourism Organization for their Davao roadshow.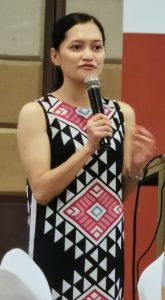 "There's no need to go to Manila especially when you can fly easier and more convenient via Cebu," said China Eastern Airlines Cebu general manager Rey Huang, who has visited Davao City twice for the said activity.
MCIA also recorded that around 20% of overseas Filipino workers, especially those employed in the Middle East and Southeast Asia, now travel via Cebu.
According to the press statement, next to Manila, Davao tops in domestic passenger traffic among regional destinations. Last year, MCIA recorded a 7.3% increase in passenger traffic from/to Davao with a total of 799,540 domestic passengers and a total of 70 flights per week.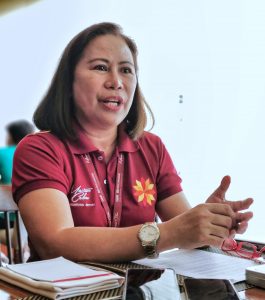 "We can even get more foreign visitors to enter the country, whether via Cebu or Davao, if only we continue to rally behind the liberalization of issuance of visas to tourists. If we can make government understand that tourism plays a big part in our economy and allow them revisit revisit our policies for visa issuance, then we can invite more tourists to visit our destinations, " Librodo added.
With the coronavirus threat entering our country via our international gateways, Librodo said that MCIA has implemented stricter measures and assured the public that they have placed intensified thermal scanning devices to check arriving passengers, especially those coming from mainland China.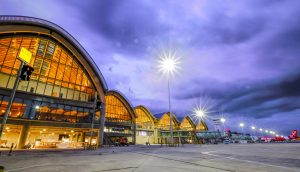 This is the third year of MCIA's sales mission to Davao and other regions in Visayas and Mindanao.