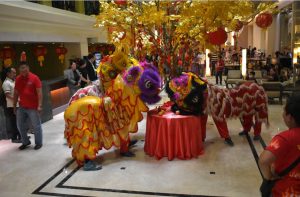 Chinese Communities abound everywhere in the Philippines, even centuries before it was discovered by Ferdinand Magellan. And because of this large population of Chinese who have inter-married with the Filipinos, we now have a "Chinoy" breed in the country.1-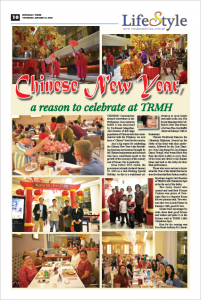 And a big reason for celebrating the Chinese New Year is the flourishing business environment brought by the Chinese businessmen and investors who have contributed much to the growth of the economy of the country and of Davao City in particular.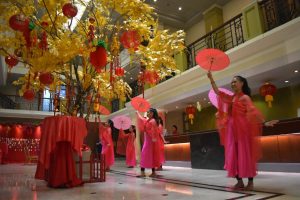 Even before 2019 ended, the government already declared January 25, 2020 as a Non-Working Special Holiday. As this is a traditional celebration in most hotels and malls in the city, The Royal Mandaya Hotel offered a New Year Promo of a Four-Plus-One Buffet dinner at Kamayo Cafe & Restaurant.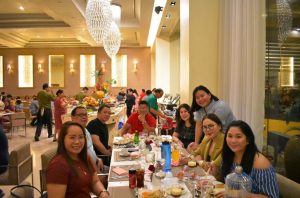 Chinese Traditional Dancers, the Cabantian Highness, livened up the lobby of the hotel with their performance, followed by the Lion Dancers,: Kim Ling Kung Fu Lion-Dragon Dance Troupe, who wound their way from the Hotel Lobby to every floor of the hotel and down to the Kanato Diner and back to the lobby for their final performance.
Those who were curious to know what the Year of the Metal Rat had in store for them had their fortune read by Mystique Angels Card Readers at TRMH Little Chinatown Spot at the far end of the lobby.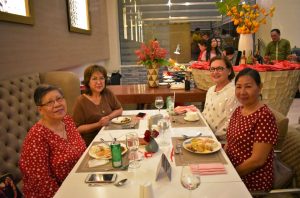 Two lucky diners who opened and read their Fortune Cookies won prizes of Overnight Stay in a Superior Room for two persons each. Two winners also won Lunch/Dinner at Kamayo Café, good for two.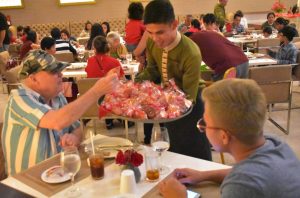 Guests were encouraged to write down their good fortune and wishes and paste it on the fortune wall at TRMH Little Chinatown Spot..
Host for the evening was Don Stuart Anthony M. Lanzar.