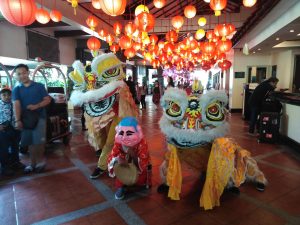 In time for this year's Lunar Celebration at the Waterfront Davao Insular Hotel, a warm and vibrant celebration was held as the Year of the Metal Rat was welcomed, together with Chef Mimi Briones, its new chef, who prepared the fabulous lunch at Cafe Uno!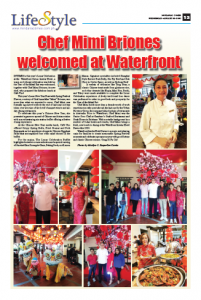 This year's Lunar New Year Feast with Spring Festival Flavors, courtesy of Chef Anna Mae "Mimi" Briones, was more than what we expected to savor. Chef Mimi was formally appointed towards the end of last year and has taken over the reins of the hotel's banquet events and all-day-dining restaurants.
To celebrate this year's Chinese New Year, she presented a generous spread of Chinese and Asian cuisine with a mouthwatering six-station buffet offering a festive dining experience.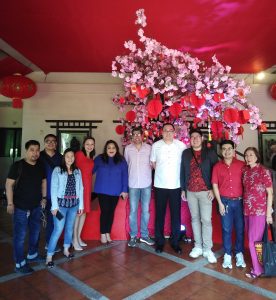 At the Chinese New Year media lunch, Café Uno offered Crispy Spring Rolls, Fried Siomai and Pork Empanada as hot appetizers alongside Chinese Eggplant Salad that accompanied four other salad choices in the buffet.
For the mains, The Lunar Celebration Buffet highlighted a twelve-course selection and a special carving of Smoked Ham Pineapple Glaze, Peking Duck, and Lemon Macau. Signature specialties included Shanghai Style Braised Pork Belly, Stir Fry Beef and Bok Choy in Oyster Sauce, as well as Sichuan Beef.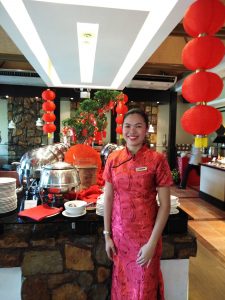 A variety of delicacies like Tang Yuan, a classic Chinese treat made from glutinous rice, and other desserts like Hopia, Mini Pies, Buchi, and Tikoy were made available to complete the Lunar Celebration experience. A lively traditional lion dance was performed to usher in good luck and prosperity for the Year of the Metal Rat.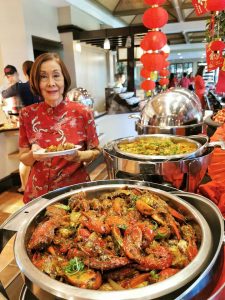 Chef Mimi holds more than a decade worth of work experience mostly spent abroad, the last one for the Urban Purveyor Group, the company behind a chain of restaurants in Australia. Prior to Waterfront, Chef Mimi was the Senior Sous Chef at Gambaro's Seafood Restaurant and Steak House in Brisbane. With a notable background in a number of 5-star hotels and resorts, Chef Mimi brings a fresh, new touch to dining at the Waterfront Insular Hotel Davao this 2020.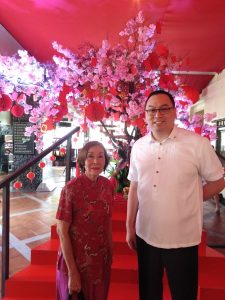 Waterfront Insular Hotel Davao is a scenic and relaxing oasis for families to create memorable Spring Festival moments and celebrate a prosperous year with good fortune and classic Chinese cuisine. Gong Xi Fa Cai!
Photos by Marilyn C. Roque/Ian Garcia