Prospective locators have started negotiating with the Damosa Land Inc. (DLI) to locate at its soon-to-operate Diamond Tower.
At the topping off event for the project Friday, Ricardo F. Lagdameo, DLI first vice president, said the company has accommodated several locators.
"We have a few pre-commitments although we can't announce them yet until the contracts are signed, but what I can say is about three floors are pre-committed," Lagdameo said.
The building, which the company has built with money partly coming from the P1.5 billion loan for its real property projects, has 17 floors, including a parking floor and its rooftop. Each floor has about 1,800 square meters in building footprints.
In a press statement, the company said the building, standing on a 2,200-square meter lot and located within the Philippine Economic Zone Authority-accredited Damosa IT Park, "will soon provide sustainable office options for local and foreign investors coming to the south." Aside from the new building at the complex, the company also has the five-floor Topaz Tower.
"We owe it to the community to not only provide an area where they can thrive as they live, work and play, but to also create an iconic space that captures our region's pride which is our agricultural resources and the ingenuity of Davaoeños," said Lagdameo as he said that the building is set to be completed in April, or about a year and four months after it was started in December 2018.
In an interview during the groundbreaking ceremony for the project, Lagdameo said the company wanted to make the building an icon in the city and should depict the main business of the Floirendo group, agriculture, by providing aesthetics that would show banana fibers when someone looks down from the airplane ready to land at the city's airport.
Last weekend, Lagdameo said the operations of the building will allow the company to provide more spaces to locators in the city as it has become attractive to investors.
He said rates of spaces in the city have started to pick up that as buildings in the city "are enjoying quite high rental rates… although the rates are still affordable (compared with those in Metro Manila and other areas)."
Among the key markets of spaces, he explained, are small and medium enterprises, some of them not from the city, that wanted to establish a popular address so they can both link up with other companies, as well establish their legitimacy as businesses.
"We've been doing well because of our tenant mix, because of our location and because we are a local player and we are making sure that our investors and our tenants are well taken care of," he said.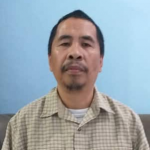 Managing Editor at Mindanao Times