The Securities and Exchange Commission (SEC) has called on the public to stop investing in a company that recently announced it would take in investments to grow its piggery business and has promised huge returns.
In an advisory released last week, SEC Enforcement and Investor Protection Department ordered the public "to stop investing in the investment scheme being offered by Billford Trading Company and Billford VIP Trading Inc., reportedly owned by a certain Billford delos Santos Andrada."
"This is because," it explained, "the entities are not authorized to solicit investments from the public as these entities did not secure prior registration and/or license to solicit investment from the Commission as prescribed under Section 8 of the Securities Regulation Code (SRC)."
It also warned "those who act as salesmen, brokers, dealers or agents" of the entities "in selling or convincing people to invest in the investment scheme being offered by the said entities including soliciting investments or recruiting investors through the Internet may be held criminally liable and could face a maximum fine of P5 million or imprisonment of 21 years, or both."
It added that those involved "will be reported to the Bureau of Internal Revenue so that the appropriate penalties and/or taxes be correspondingly assessed even as it also urged the public to inform the agency regarding the operations of the entities."
It said that based on information it gathered, including the ones posted on social media, the entities were selling a pig for P2,500 to an investor and promised that the investment would grow to P4,375 in three months. A 10% deduction would also be imposed on the gross income after three months, although the report did not mention where the deduction would go.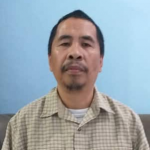 Managing Editor at Mindanao Times