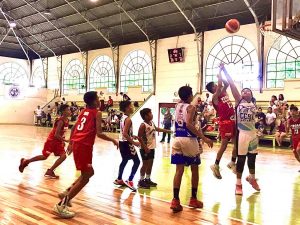 Davao City – Teams Davao Warehauz Royals and Davao Wearhauz Kings outplayed their respective counterparts to open their title hunt, Saturday in the 2020 Vegas League Invitational Basketball tournament at the Ladislawa Country Club gym.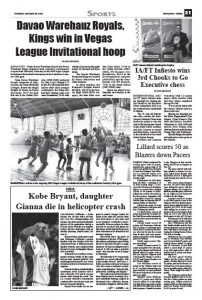 Team Davao Warehauz Royals composed of players from the Rizal Memorial Colleges, bested the Magis Knights of Ateneo de Davao University, 58-57 for their first win in the Cadets Division (2004-2006) anchored by John Loyd Caligan's 15 points, five rebounds and three assists while their younger counterparts, the Kings also had their winning ways over team Broadstreet, 59-39 with Adriane Lanceta scoring eight points 10 rebounds and three steals.
The Davao Warehauz Royals and Kings are coached by Prince Macavinta and Alain Bonleon.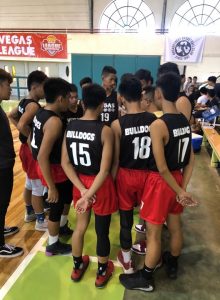 In other matches, the Evangelio Knights bested MCM-B, 129-21 in the Senior High (2000-2003) category, the Mao Elite over San Josue Steel, 57-46 in the Cadets Division (2004-2006), FG Hoopers over Broadstreet, 48-13 in the Developmental category (2010-2012) and the Grayhoundz over FG Hoopers, 71-31 in the Grade School (2007-2009) class.
Games are played every Saturday and Sunday at the said venue.