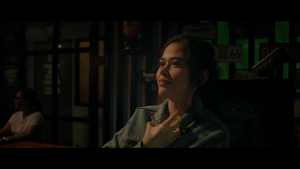 Raise your glasses and toast to love this 2020 as VIVA FILMS reunite JC Santos and Bela Padilla in this exciting screen project, ON VODKA, BEERS, AND REGRETS.
The movie follows the story of Jane Pineda, a washed up actress and former child star whose career hits rock bottom. Struggling to get movie roles and trying to escape from a big scandal, Jane seeks comfort in alcohol. Then one drunken night at a bar, she meets Francis, vocalist of a band. Suddenly, things started to change for Jane. She now finds comfort in Francis' company. For his part, Francis, who's with Jane drunk or sober, is more than willing to love her. But will his love be enough to keep Jane or will his love fall short and in the end, he will lose her?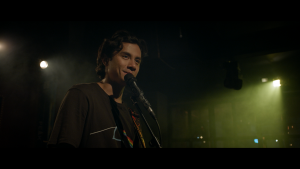 ON VODKA, BEERS, AND REGRETS is the third on-screen pairing of JC Santos and Bela Padilla. Their first movie was 100 TULA PARA KAY STELLA, an official entry to the Pista ng Pelikulang Pilipino. Their tandem was such a huge hit that there was a clamor to see them paired anew, so in 2018, moviegoers were treated to another Pista ng Pelikulang Pilipino official entry – THE DAY AFTER VALENTINE'S. But as it was with their previous collaboration, hopeless romantics were left brokenhearted yet again.
So this 2020, will those lovesick fans finally get the happy ending they want to see for JC and Bela? Or will there be another collective sigh of dashed hopes and broken hearts courtesy of ON VODKA, BEERS, AND REGRETS?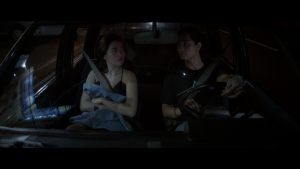 On January 3, 2020 VIVA Films posted on their Facebook page the teaser trailer for ON VODKA, BEERS, AND REGRETS and in just 3 hours, the teaser had more than 900,000 views and was shared by over 30,000 people. Within 24 hours, the film's teaser has already reached 4 million views across all social media platforms, making it one of the most-anticipated films at the start of the year.
Fans will be delighted to find out this movie is written and directed by Irene Emma Villamor, who was responsible for a string of box-office hits like SID & AYA: NOT A LOVE STORY, MEET ME IN ST. GALLEN and CAMP SAWI.
Adding a fresh dose of excitement to the movie, VIVA's rising star Raphiel Shannon was asked to sing the movie's soundtrack "Mundo", the smash hit single back in 2018 by IV of Spades.
So prepare for a heady mix of love and, who knows, maybe a hint of heartbreak yet again, that only JC and Bela can serve on-screen when you watch ON VODKA, BEERS, AND REGRETS in cinemas on February 5.