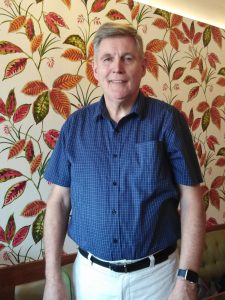 Thomas and Hayde Moersheim, owners of The Red Tomato Restaurant invited media and bloggers to an exclusive gathering for a taste of the menu they have been serving their patrons since November of 2019 in Davao City. Guest Italian executive chef Davide Lombardi who has worked in various Michelin star restaurants in Italy and in France could not make it to the lunch as his plane was delayed and could not make it on time. Thomas wife, Hayde also had to stay home in Batangas to take care of the home affected by ash fall from the Taal Volcano eruption.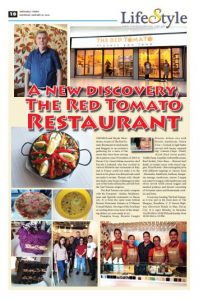 The Red Tomato can easily compete with the European – Italian, Mediterranean and Spanish restaurants in Davao city. It is from the same team behind Rossini Ristorante Italiano at S'Maison Conrad Manila. Servings of the food kept us wishing there were more of the tempting dishes we were made to try: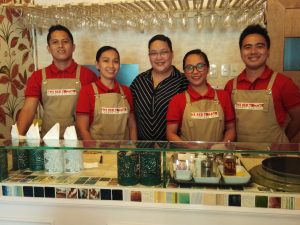 Pumpkin Soup, Risotto Funghi Porcini- Arboro rice with Porcini mushroom, Onion Fries – Cooked in light batter served with honey mustard dip, Camote Chips -Thinly sliced fried sweet potato, Truffle Pasta, Capellini with truffle cream, Beef Kebab, Osso Buco – Braised beef shank in tomato sauce with mixed veggies, Pizza Rotola – thin rectangular pizza with different toppings to choose from – Mozarella, frankfurter, kielbasa, hungarian sausage, mushroom, onions. Lengua con setas Ox tongue with mushrooms and olives served wiiith mixed veggies and mashed potatoes and dessert consisting of Artisanal cakes and Homemade cookies and buns,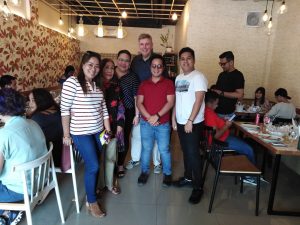 It was easy locating The Red Tomato, as it was just in the front door of The Shoppes, Woodlane, C. P. Garcia Highway (Diversion Road), in Maa, Davao City. It is open Monday to Saturday 11a;00 AM to 10:00 PM and Sunday from 10:00 AM to 10 PM.