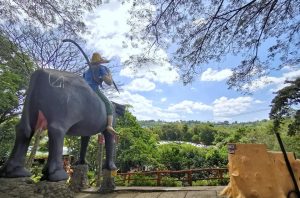 Have you ever had that strange feeling of having lived through the present situation in the past? Some people say it's an "anomaly of memory", or your brains just playing tricks on you, giving you a strong sense of recollection of time, place and practical context of a supposedly "previous" experience.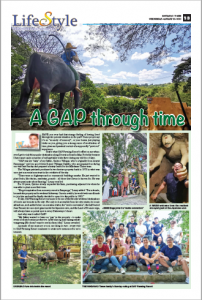 That's what GAP Farming Resort's effect on me whenever I get to visit this popular destination along Diversion Road in Maa. Probably because I have spent quite a number of unforgettable visits there during my childhood days.
"GAP was the 'baby' of my father, Quirino Villegas, who's originally from Arayat Pampanga," said our good friend Lenny Villegas-Castillo, who accompanied us during our visit last Sunday and prepared a hearty lunch for the MIndanao Times team.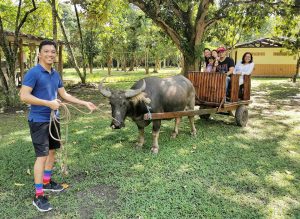 The Villegas patriarch purchased a two-hectare property back in 1973 in what was once just a mountainous tract in the outskirts of the city.
"There were no highways and no commercial buildings nearby. He just wanted to plant fruits, like durian, rambutan, pomelo – all those that Davao is known for. He was always passionate about farming," Lenny recalled.
For 10 years, Quirino slowly expanded his farm, purchasing adjacent lots where he was able to plant more fruit trees.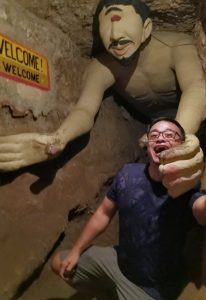 "He got inspiration from a nursery resort in Pampanga," Lenny added. "For a decade, he made the property as his weekend hideaway. Once in a while, he would welcome friends to join him and until he finally decided to open it to the public in 1983."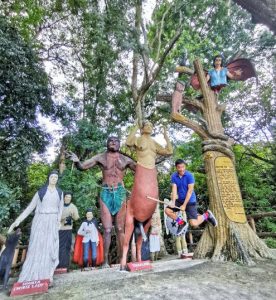 Today, GAP Farming Resort continues to be one of the favorite weekend destinations of locals and tourists in the city. Not only is it accessible from the city center, its iconic attractions, such as the farmer on a carabao statue, the "multo convention", the half-buried Juan Tamad, the one-eyed giant inside the Japanese cave, and the Land of Promise sign, will always have a special spot in every Dabawenyo's heart.
And why was it called GAP?
"My father wanted to leave no 'gap' in the property – to make every nook and cranny productive. Ayaw niya ng may lupang nakatiwangwang (He doesn't want to see his farm idle)," Lenny revealed.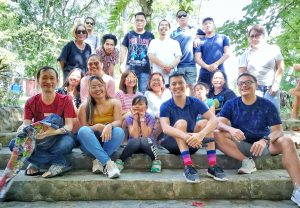 Anomaly of my memory or not, one thing is sure – every visit to GAP Farming Resort continues to create new memories for us to treasure.