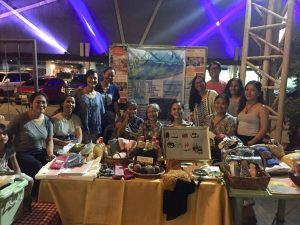 The celebration and call for peace happened with ease during the last Full Wolf Moon. 1.11.2020, Saturday. It was such a joyful gathering of people who wished for reconciliation and peace for the world. In Davao, Peace Fest happened at the MTS Pavilion.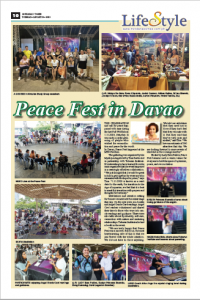 The gathering was organized by the Mystique Angels led by Tina Suelto and in partnership with Tuburan Institute. It's interesting to have learned from the main organizers that the event happened in a seemingly effortless collaboration. "We just thought that it would be great to hold a get-together for everyone who resonates with the hope for peace," says Tina. "1.11.2020 is known as a re-set date for the earth, the transition to the Age of Aquarius, we feel that it is best to meet this transition with prayers and thoughts for harmony."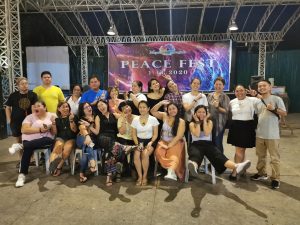 Meditations and intention setting for the new decade took the center stage that day. On the side were eco-booths and Angel Oracle Card readings. Angel Card readers volunteered and shared their time to those who were into oracle readings and guidance. There were also talks about Spirituality, self-care, connection with nature and nurturing relationships. Tuburan Institute also had a booth in the event.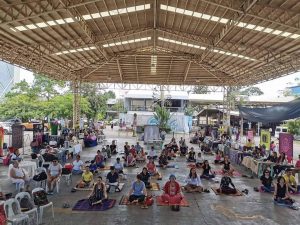 "We are truly happy that Peace Fest was a success. But to us, the most heartwarming side of this is that we just flowed with the whole intention. We did not have to force anything. We told our exhibitors that they need not to force if they don't feel that they resonate with it. But they said that they're very open and excited," said Tina. "We have an estimate of 300 attendees that day. We are looking forward to more events of this kind in the comings months."
Hosted by Lady Bam Petilos, Peace Fest became such a warm venue for everyone to hold the space of optimism, peace and reconciliation.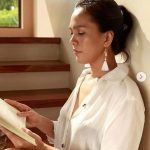 Joan Mae Soco-Bantayan is a teacher at Tuburan Institute, Inc. She is also a wife and a mother of two. For questions and comments, feel free to drop her an e-mail at joanmae1212@protonmail.com or visit her Facebook page, Joan Mae Soco.