The Mindanao Development Authority (MinDA) has reiterated its call for companies to put up renewable energy projects especially if the wholesale electricity spot market (WESM) eventually becomes operational.
Assistant Secretary Romeo M. Montenegro, MinDA deputy executive director, hopes that the passage of the Energy Virtual One-Stop Shop (EVOSS) Act last year will pave the way for the entry of more renewable energy projects to balance the energy mix in the island.
EVOSS, an online portal which helps in facilitating renewable energy projects, is an expansion of the virtual one-stop shop facilitation center that the MinDA, with the assistance of the United States Assistance for International Development-funded Building Low Emission Alternatives to Develop Economic Resilience and Sustainability, started implementing in 2016. The agency has sustained the operations of the center even as the assistance has been stopped.
"It is important that we are able to balance the mix to preserve the environment," Montenegro told Mindanao Times in a private message, pointing out that at present the estimated mix is 70-30 in favor of fossil fuel after big coal-fired power plants started coming online.
Based on the data from the National Grid Corp. of the Philippines website, Mindanao has about 1,000 megawatts in surplus.
Montenegro said the operations of the WESM will also allow renewable energy project to be the ones to be sold first as provided for under the Renewable Energy Act of 2008. "Cheaper RE (renewable energy projects) are first scheduled for dispatch," he explained.
Late last year, the Independent Market Operator of the Philippines, which is tasked to operate the WESM, announced that the operations will start on January 26 as it is just waiting for the price cap that the Energy Regulatory Commission has yet to release.
Montenegro said the start of operations "will continue to be a moving target because issues like the price cap have yet to be addressed."
Without the market, however, Montenegro said renewable energy projects may not become viable as many of the distribution utilities, particularly the electric cooperatives, have signed contracts with fossil-fired power plants, some of them even beyond their requirements. "So who will buy" he asked.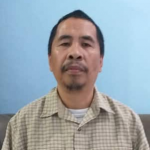 Managing Editor at Mindanao Times