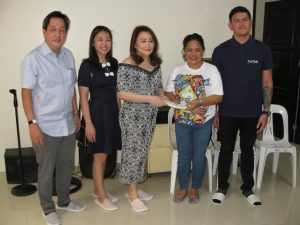 Every holiday season, the House of Hope comes to my consciousness, as the best hotels in Davao show support for this institution which is ably represented by the pediatric oncologist, Dr. Mae Concepcion J. Dolendo. Yes, Dr. Dolendo is the first ever President and founder of the House of Hope along with members Dr. Pelagio Iriarte, Dr. Michael Manalysay, Dr. Grace Pecson, Dr. Jeannie Ong, Dr. Lily Yu, Dr. Jennifer Banluta, Dr. Odette Valderrama, Dr. Renie Maguinsay, Ana Basilio, and Fr. Domingo Barawid.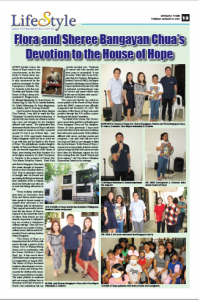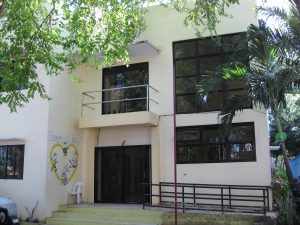 Last December during the Metro Manila Film Festival, I was able to watch the film "Mindanao" directed by Brillante Mendoza. It starred Judy Ann Santos as a Muslim mother who cares and struggles for her daughter affected with cancer. The informative film showcased what the House of Hope is all about and it made an impact on me that I promised myself I'd visit it one of these days. Last January 18, 2020, surprisingly, businessman Ruben Bangayan called me up to invite me to go with him and his family to the House of Hope. The philanthropic mother-daughter tandem of Flora and Sheree Bangayan Chua, who are devoted supporters of the House of Hope, were turning over their donation of a seven-figure amount to Dr. Mae Concepcion J. Dolendo in the presence of Davao City Vice Mayor Sebastian Duterte. Both Flora and Sheree Bangayan Chua have this innate strength of character based on their boundless faith in God. They're admirable women of strength who are blessed and are leading fulfilling lives through their charitable deeds in helping those less fortunate ones who are in need and facing adversities in life.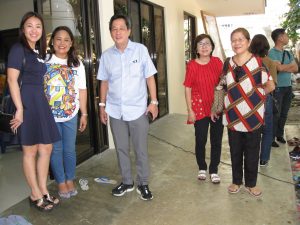 "Every birthday celebration they have on December, both Flora and Sheree would request their guests to donate money to support their advocacy in lieu of birthday gifts for themselves. They support noteworthy institutions like the House of Hope in response to the immediate needs of others. Both women are also staunch supporters in safeguarding our country's indigenous cultural heritage. They just love and respect our country's history, culture, music, fashion and food," revealed Flora's adoring brother, Ruben Bangayan.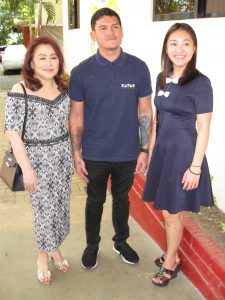 "The House of Hope is a temporary home for children with cancer through a project of the Rotary Club of Waling-Waling Davao and in coordination with the Davao Children's Cancer Fund, Inc. It has served about 5000 children and caregivers since its inauguration in August 2007. The House of Hope decreased treatment abandonment and provided a clean and healing environment for children with cancer. Cancer among children is curable. The major problem in treatment and cure among children here in Mindanao is the lack of access to Health Care institutions that can provide specialty care. Treatment of cancer will take months and even years to accomplish. It can be costly. That's why we are fortunate that the Southern Philippines Medical Center (SPMC), the largest hospital in Mindanao, has a Children Cancer and Blood Disease Unit with a dedicated multidisciplinary team of doctors and nurses which cater to the care of children with cancer," informed Dr. Dolendo.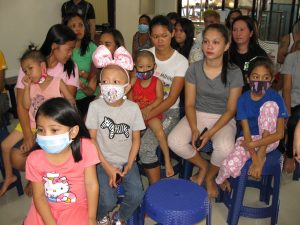 The improved facility for pediatric cancer patients of the House of Hope found inside the SPMC compound was officially inaugurated last November 29, 2019. The renovation of the House of Hope was made possible through the P10 million project funding by the Ayala Foundation.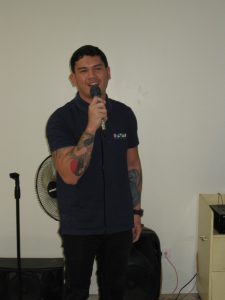 "On behalf of the Davao City Government, we are truly grateful to philanthropists Flora Bangayan-Chua and her daughter, Sheree, for their generosity. I hope more people will share in their advocacy in helping those who are in need as well. To the children afflicted with cancer, and their parents and caregivers, I can only wish that you don't lose hope and faith in your struggle to fight this terrible disease. To the House of Hope, I support you in your mighty endeavor in treating and curing children with cancer not only those from the Mindanao regions but also those coming from the Central Visayas and Bicol regions," said Vice Mayor Sebastian Zimmerman Duterte in his message.