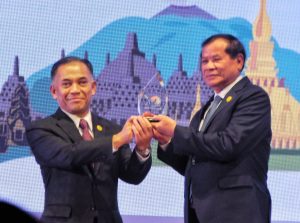 Inclusive, responsible and sustainable tourism is the new concept of ecotourism in the region. This was disclosed by Brunei Darussalam Minister of Primary Resources and Tourism Dato Seri Setia Awang Haji Ali bin Haji Apong during the ASEAN tourism ministers press conference last Thursday, January 16, the last day of the ASEAN Tourism Forum (ATF).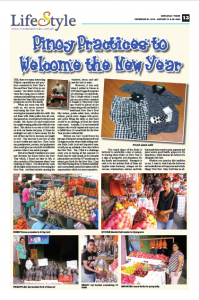 Brunei Darussalam is this year's host of the annual cooperative regional effort to promote the ASEAN region as one tourist destination.
"There is increased attention on inclusive, responsible and sustainable tourism as a new concept of ecotourism, encouraging tourists to participate in the preservation of the environment, culture, customs and traditions in the ASEAN Plus Three (Korea, Japan and China) countries that they're visiting," the minister said.
He cited Brunei's efforts in making its natural attractions as its main tourism draw.
"We encourage our tourists to visit our rainforest and help preserve it. In fact, we no longer use the term 'eco-tourism' but 'sustainable, responsible and inclusive tourism,'" he added.
Philippine Department of Tourism Secretary Bernadette Romulo-Puyat agreed with the minister, pointing out the Philippine government's brave decision of closing the island of Boracay.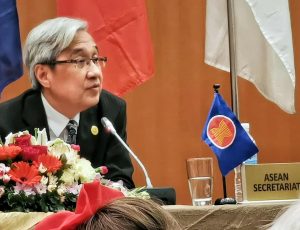 "We closed our top tourist destination for six months for rehabilitation. We now encourage tourists to be more mindful and responsible as they stay in the island," Puyat said.
The Philippine tourism department recently launched its "Save Our Spots" advocacy that encourages tourists and locals to be responsible. It was well-received by the international media during the Philippine tourism media briefing earlier in the week.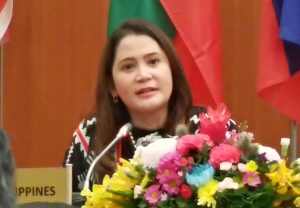 The ministers also acknowledged the current economic slowdown in some parts of the world but are confident with the region's growth.
"One of the priorities on countering this challenge of the ASEAN Tourism Cooperation is to take advantage of how digital technologies can help in promoting digital tourism services," said Dr. Aladdin D. Rillo, the Deputy Secretary General of ASEAN for ASEAN Economic Community.
Digital tourism has been regarded as one of the key activities to be aligned to enhance the public's experience in accessing information and services in the region.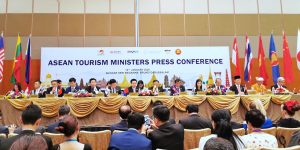 The ASEAN National Tourism Organizations and their respective committees were also commended for the implementation of the ASEAN Tourism Strategic Plan 2016-2025, where 47 out of 73 activities or 64.4% of the ATSP have been implemented or completed with the timeframe.
It was also disclosed during the press conference that ASEAN Plus Three welcomed 244.4 million international visitors (up 5.8% compared to 2018). The tourism leaders are optimistic that the ASEAN tourism industry would continue to flourish as they continue to strengthen cooperation through mutually beneficial initiatives.
ATF 2020, held from January 12 to 16, was joined by 263 exhibitors, 160 international buyers and 40 local and international media. This year's theme is "ASEAN Together Towards A New Generation of Travel".