The Mindanao Development Authority (MinDA) is looking at the American market, through the Filipino communities, for Mindanao products.
As a result of his meeting with visiting officials and members of two Filipino associations in the U.S., Secretary Emmanuel F. Piñol, MinDA chair, ordered the International Relations and Investment Promotions team of the agency to start doing the preparation for the initiative.
"We have to identify potential MinDA coordinating officers based in L.A. who are willing to represent the interest of Mindanao, as well as to promote our products in various trade and business activities there," said Piñol in a statement issued over the weekend.
The team is set to coordinate with the Department of Trade and Industry to map out steps to carry out the plan as Piñol identified frozen bangus, durian and tablea as among the products that could be shipped to the American market.
The plan came about after the visitors, headed by Fernandico Gonong Jr., president both of the Davao Association USA and the Filipino-American Communities in Los Angeles told Piñol during the January 16 meeting that Filipino communities in the US are big markets for Mindanao products.
"We have the largest concentration of Filipinos in US and this `bayanihan' or networking for Mindanao products is really promising," said Gonong.
For the plan to materialize, the visitor added that there is a need to "establish a strong e-business platform in addition to the house-to-house delivery," he said.
Since taking office as head of the agency as a replacement of the late Abul Khayr D. Alonto who died in office in May last year, Piñol has initiated several marketing strategies, among them exporting rice to Papua New Guinea.
Piñol earlier told TIMES he will look into other markets that would need Mindanao products to help local growers increase their incomes. "We need new markets that will welcome our products at premium prices," he said.
On the side, he has also come up with programs intended to boost agricultural production and cultivation of new crops, just like sorghum which Davao del Norte has adopted.
In December last year, he received a 25-ton sorghum seed donation from an American company that is set to arrive next month.
Aside from Davao del Norte, Piñol said among the areas that the program would cover will be those under the Bangsamoro Autonomous Region in Muslim Mindanao.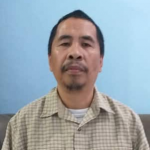 Managing Editor at Mindanao Times