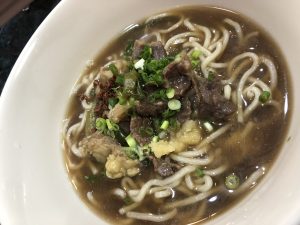 Japanese restaurants have been sprouting all over the place – and we are truly grateful for that. For one, Japanese food is always interesting with its different approach to Asian basics. Those who have been to Japan find solace in the local Japanese restos that strive to give you a feel for their country's taste.
Among the hundreds of them, there is a quiet and unpretentious stall in Damosa Market Basket called Tokyo Kare (Curry) carrying as specialty its very own name. Kazuya 'Kazu' Matsuda is a chef who specializes in Japanese traditional food. He established his little resto last June 1, 2019. "I have been nurturing the concept of Tokyo Kare for a long time already," Kazu says, "but a lot of my Japanese friends talked me out of this idea because they say that Filipinos don't like the smell of curry."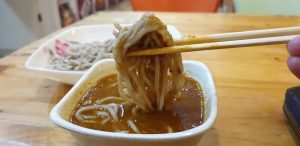 Kazu realizes that this is not particularly true. "I found out that the taste of curry varies in Japan and Philippines. I have noticed this too because the taste of a vegetable, for example, a carrot, varies in both countries too. The curry that I am offering in my resto is what I now call Version Four of my recipe," Kazu shares.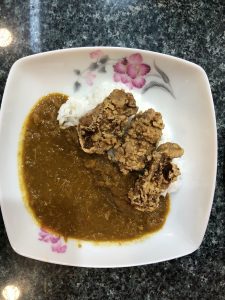 Curry as an Asian food is found to be a healthy meal. "If you eat curry, you can observe that you sweat after eating. Mainly because of garlic and ginger, turmeric and other spices, these help very much with digestion and it even lowers cholesterol," he says.
While there may be the same ingredients with curry, Kazu says that the method of cooking is different, "The soup start is cooked really slow, more than 10 hours of cooking." Despite the diligent cooking, the price is truly affordable. "My vision is to share the Japanese culture to Filipinos through our food. I want everyone, even students, to enjoy and afford Japanese food, especially curry." As of this writing, Tokyo Kare is the only specialty resto in Davao.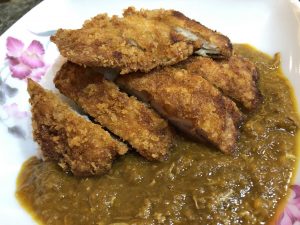 Aside from curry, karaage, with its controlled deep-fry timing, is another highly sellable dish in the resto. Their Tsukemen and Cream and Corn Croquette are delectable. But one of the most interesting dishes that Tokyo Kare offers is the Hinalang Ramen, a fusion of a local favorite Hinalang and Ramen. "A Japanese friend brought me to Bankerohan to eat Hinalang. And I brought some home because I really liked it and I wanted my wife Yoko to try it," Kazu shares. "Then she decided to put Ramen on Hinalang and we found such that it's such a delicious pair. So then, that was the birth of another house specialty, the Hinalang Ramen."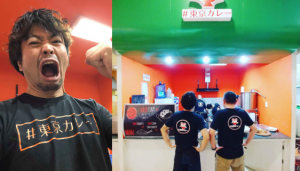 Tokyo Kare is still at work in growing their menu. Truly, the progress of this specialty resto is something to look forward to! Itadakimasu!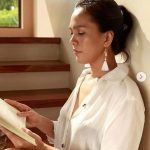 Joan Mae Soco-Bantayan is a teacher at Tuburan Institute, Inc. She is also a wife and a mother of two. For questions and comments, feel free to drop her an e-mail at joanmae1212@protonmail.com or visit her Facebook page, Joan Mae Soco.