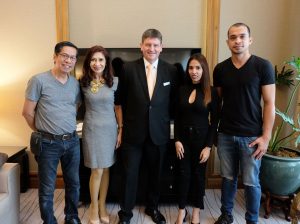 Kicking off 2020 with a clear vison ahead, Marco Polo Davao headed by General Manager Colin Healy invited the first batch of event partners to a casual meeting for the first Tea & Talk session of the year. The event took place at the hotel's Presidential Suite. The informal gathering presented some food items prepared by Executive Chef Alex Destriza and highlighting the Marco Polo Signature Earl Grape Iced Tea.
The Tea & Talk was organized by the hotel's Director of Sales and Marketing Pearl Maclang together with Asst. Director for Events Chatty So to strengthen relationship of the hotel with event partners and suppliers.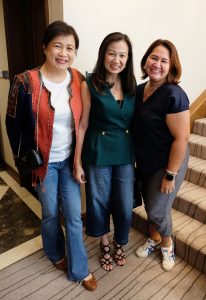 "We want to provide a channel for us to meet our event partners. We believe that in strengthening our relationship with them, we are able to create memorable experiences with our guests and their clients. We also wanted to meet new faces and present new members of our team; it is a mutually beneficial gathering for all of us," says DOSM Pearl Maclang.
The Tea & Talk was attended by some of Davao's renowned event organizers, stylists, coordinators and event suppliers.