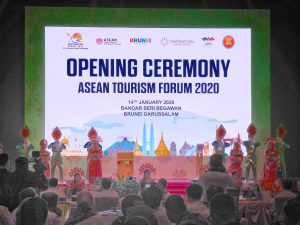 Brunei Darussalam gets their turn to host this year's ASEAN Tourism Forum as the annual event opened January 14, Tuesday, at the Empire Hotel in Jerudong.
The three-day ATF is participated by top travel and tourism suppliers across the ASEAN member countries – Brunei Darussalam, Cambodia, Indonesia, Lao PDR, Malaysia, Myanmar, Philippines, Singapore, Thailand and Vietnam – plus India, global buyers, and 109 international media representatives including Mindanao Times.
"ASEAN Tourism industry saw significant growth in the last decade and continues to be an important contributor to socio-economic development in the region," Brunei Minister of Primary Resources and Tourism Dato Seri Setia Awang Haji Ali bin Apong said in his speech.
ASEAN welcomed over 133 million international arrivals in 2019, an increase by 7% from 2018, with intra – ASEAN travel comprising 36.7% of international arrivals in 2018.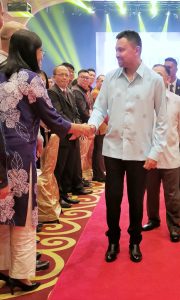 He also explained that this year's theme "ASEAN Together Towards Next Generation of Travel" reflects the way in which the industry is rapidly progressing. "ASEAN Tourism greatly recognizes that innovation and technology that brings benefits to the industry, and shapes the way the industry, governments, stakeholders and communities embrace the current trend of digital transformation", he said.
Gracing the opening ceremonies was no less than Crown Prince His Majesty Haji Al-Muhtadee Billah, the eldest son of Sultan Hassanal Bolkiah and wife Princess Saleha binti Mohammad Alam, who joined the minister in launching the new ATF website.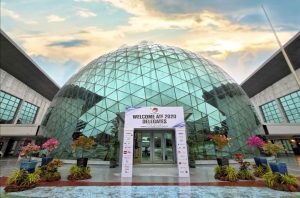 To give delegates and media a peek of the country's attractions, such as Ulu Temburong National Park, Kampung Ayer and Jame' Asr Hassanil Bolkiah Mosque, complimentary tours were offered for pre and post event.
Meanwhile, TRAVEX (travel exchange), the longest-running annual ASEAN leisure travel trade event, at BRIDEX in Jerudong also opened in conjunction with the official meetings by ASEAN national tourism organizations' ministerial delegates, association boards and tourism groups. The expo showcases destination products and services that promote inbound and intra-ASEAN travel. International sellers and buyers from Australia, Azerbaijan, China PR, France, Germany, Hong Kong, India, Latvia, Macedonia, South Korea, Sweden, Poland, Russia and United States, participated in the exhibition.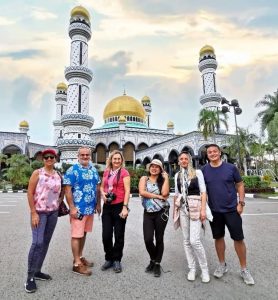 An innovative addition in this year's ATF is the business speed-dating segment, which provided networking opportunities for buyers, sellers and media.
"As we look towards the next decade of a more prosperous and relevant ASEAN, we must continue to innovate and seek meaningful initiatives to increase tourism growth while retaining the heritage, tradition and identity that make us unique for future generations, " the minister added.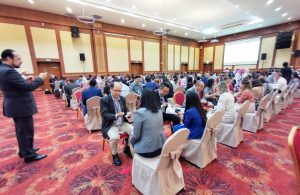 ATF is a cooperative regional effort to promote the ASEAN region as one tourist destination.