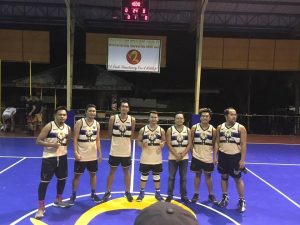 Davao City – Host Brokenshire overcame and erratic start to beat team Jack, 76-69 to crown themselves as the 2019-2020 Giosnon Cup basketball champions played at their newly-furbished covered court at Madapo, this city.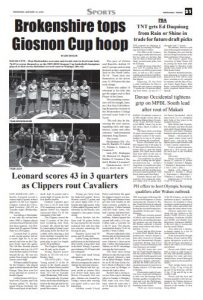 The pair of Zolina and Bantillo drilled 23 and 15 points each to lead the host as they outplayed Jack in the fourth canto, 26-18. Team Jack saw themselves at the driver seat, 51-50 before the duo took charge.
Zolina also added 14 rebounds to his tally that got the judges nod as Best Player of the Game.
The awarding ceremonies will be tonight, January 18 at Gios Crib following the practice sessions at the Brokenshire College covered court from 6 to 8 p.m.
"We will also be discussing the next season, regarding rules and regulations, teams and other concerns," said tournament chairman Jong Zamora.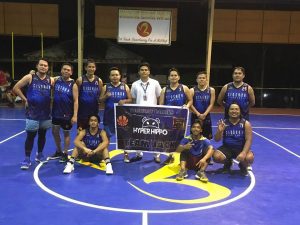 The scores:
Brokenshire (76) – Zolina 26, Bantillo 15, Labial 11, Pedida 6, Sedero 6, Crimson 2
Jack (69)– Rodriguez 24, Heinrich 18, Bogchi-Hokbu 15, Yaranon 4, Rafael 4, Berdos 2, Lascuna 2.
Quarterscores- 16-17, 24-11, 10-23, 26-18