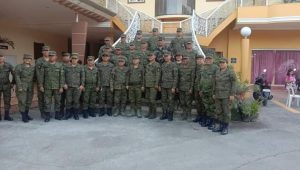 Philippine Army reservists under the 2202nd Ready Reserve Infantry Brigade (2202 RRIBde) held an annual planning workshop over the weekend to map out programs, activities and projects aimed at strengthening the reservist movement in the Region.
Brigade Commander Col. Isidro T Ungab GSC PA (RES), in his message, stressed the roles of the Army reservists in the community not only as force multipliers but also as responders during emergencies.
"We should continue to improve our capabilities so we are ready for any eventuality", he said. Col Ungab, who is also the Appropriations Committee chair of the House of Representatives, asked the Brigade's officers and key enlisted personnel who attended the Workshop on Action Plan for Calendar Year 2020 to support PRRD's Executive Order No. 70 or the "Whole-of-Nation Approach" in achieving inclusive and sustainable peace.
Col Maning S Tawantawan INF (GSC) PA, the Commander of the 11th Regional Community Defense Group (11RCDG), facilitated the workshop.
His team is composed of Major Gerard John Saldo (FA) PA, 1Lt Daniel Hilario (INF) PA and MSgt Lemuel Matunahay (INF) PA.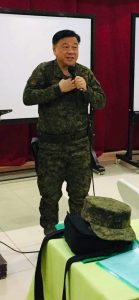 In his speech, Col Tawantawan outlined the mission of the Reserve Force per RA 7077, as follows: to provide the base for expansion of the AFP in the event of war, invasion or rebellion; to assist in relief and rescue during disaster or calamities; to assist in socio-economic development; and to assist in the operation and maintenance of essential government or private utilities in the furtherance of the overall mission.
LTC Aldrin R Dupaya (CAV) PA, the Director of 1105th Community Defense Center (CDC), also provided his inputs during the said activity. PR