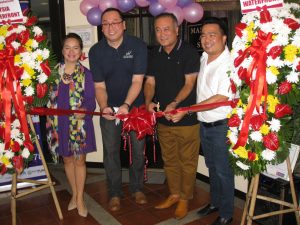 "We face many social problems. People say there are no jobs. Women are trafficked. Some resort to quick money in exchange for sexual services. We wanted to do something to address discrimination, the lack of skills, no access to opportunities, and the marginalization of women and the youth.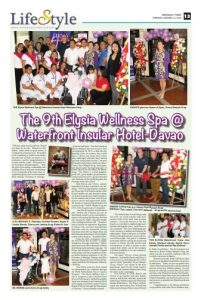 We prayed for the restoration of human dignity..…With the goal of providing a sustainable and uplifting form of help and contributing to our community at the same time, we organized a group of six women and had them undergo a training on massage. It did not end there. The first branch of Elysia Wellness Spa was set up in Toril on September 20, 2013, so that after the training of the six women, they would have a decent and clean place where they could apply what they have learned and start earning their income," narrated the hardworking brains and beauty that is Cherry Faye Banquil Al-ag, more popularly known as the "first and only lady" of former Davao City Vice Mayor, Dr. Bernie Al-ag. Yes, Cherry is a good daughter, good wife, good mother, good businesswoman and, best of all, a good role model who dedicates all the gratifying gifts and blessings in her life to God.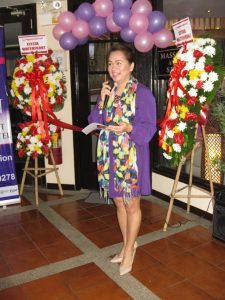 Both Bernie and Cherry, indeed, found the Elysia Spa experience very fulfilling. "The work opportunities created at the Elysia Spa Toril branch and the other Elysia branches not only provide a means for decent living but also enable and allow for the mothers and women in the Elysia team to care for and support their family. We found an empowering alternative for overseas work," said Dr. Bernie Al-ag, the CEO of the Al-ag Group of Companies.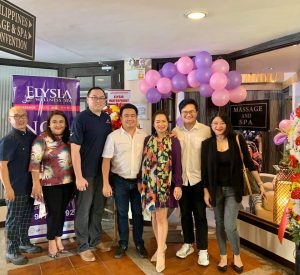 Just like the women of generations past, modern day Filipinas are just as determined, assertive, active and enterprising not only among the laboring class but also among the highly educated middle class working women as well. "You don't have to look far for inspiration. Right here in Davao City, you have accomplished diplomats who are successful veteran businesswomen like Joji Ilagan-Bian and Baby Maceda-Montemayor whom I highly respect and look up to," revealed Cherry.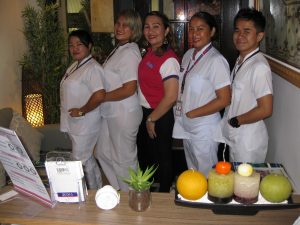 From the Toril community where the first Elysia Spa provides "a highly satisfactory massage experience," Bernie and Cherry were able to promote wellness done through safe and proper massage. All Elysia Spa therapists are DOH licensed professionals who have studied at a DOH-accredited training institution or are NC II holders of Massage Therapy and Hilot Massage obtained from the Technical Education and Skills Development Authority (TESDA).
"Our Elysia team has been trained on international spa standards through the PUM Netherlands Senior Experts Program. The Elysia Wellness Spa is also a recipient of the Certified Guest Service Professional, Certified Hospitality Supervisor training by the American Hotel and Lodging Association, and the Filipino Brand of Service through the Department of Tourism," Cherry proudly revealed.
"We realized that if we do things right and well, we could actually help more women while at the same time promote wellness. Given the success of our first branch, we were able to establish eight more branches through the years," said Cherry as she continued, "The most challenging part of the business is finding and keeping the right people. Right at the start, we explain clearly to the applicants the vision and mission of Elysia Spa. Our goal is to continue promoting wellness among the people and tourists in Davao; provide decent work to housewives in need of income to ably support their family; and for the company to remain profitable so we can continue to help more people. "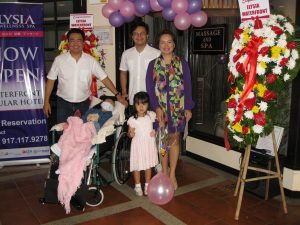 The name "Elysia" means blissful happiness. Inspired by Bernie and Cherry's own journey in celebrating the life of their special child, Bernadine Elysia Banquil Al-ag, "Elysia" was chosen as the most appropriate name for the Al-ag couple's business that combines helping and caring for others in the community.
Last January ll, 2020, Bernie and Cherry Al-ag together with their family, relatives and friends officially opened the ninth Elysia Wellness Spa at the Waterfront Insular Hotel-Davao. The Prayer of Dedication was delivered by Rev. Roland Don Dulaca and a Song of Praise was performed by Inday Al-ag Dulaca. The short program was emceed by Byrne Joshua Banquil Al-ag, the eldest son who is currently studying at the De La Salle University in Manila.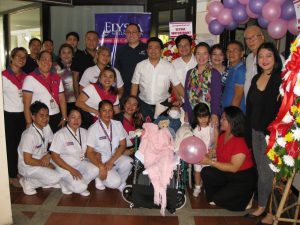 Waterfront Insular Hotel GM Bryan Sato Lasala was in attendance and told the Al-ag family and guests, "Today, we give our guests more value to their hotel experience with the esteemed services of our new wellness partner. It is my pleasure to officially welcome the Elysia Wellness Spa to the Waterfront Insular Hotel family, a homegrown brand that shares the traditional Filipino hospitality and excellent guest service that we strive to uphold in the Waterfront Hotels and Casinos."
Congratulations to Dr. Bernie and Cherry Al-ag and the staff of the Elysia Wellness Spa.