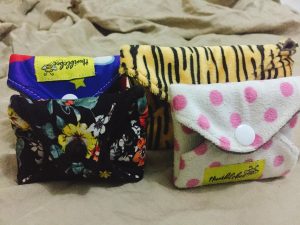 A year ago, when the decision to reduce plastic waste got me scrutinizing my lifestyle, I ended up questioning the use of disposable sanitary napkins in response to our inevitable need for protection on period days.
Despite hearing about cloth diapers and sanitary pads, I didn't give it much attention because of the fear that it might not work. However, a conversation that I had with my friend Yoko Matsuda convinced me to trying cloth sanitary pads. According to her, our foremothers really knew how to regulate the flow of their menstruation because they knew their bodies well. In the recent decades, however, a huge campaign was launched to promote the use of disposable sanitary napkins and this further led us women to grow alienated from our own bodies.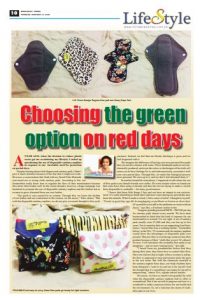 "Our period is very sacred for us women. Through this, we know the rhythm of our bodies and our connection to the cosmos via the moon," Yoko shares. "But with the disposable sanitary napkins, we do not give a reverent thought to this cycle anymore. Instead, we feel that our bloody discharge is gross and we feel disgusted with it.
But imagine the difference of having your own personal flow pads that you need to cleanse with water. These handmade pads are not mechanically produced, and even the colors or the designs of the cloth will cause you to have feelings for it, and subconsciously, associate it with your own period days. Through this, we make this biological process more personal. We own up to it, and we don't feel alienated from it."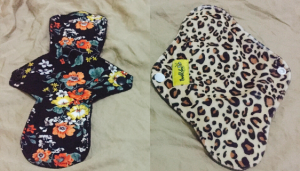 In another beautiful coincidence, I happened to talk about the use of flow pads to my female friends over coffee. We were ecstatic when we found out that some have been using it already and that the rest are dying to make a switch from disposable to washable – for many good reasons.
"I know that these little things I buy and use have an impact to our environment. It's really disturbing to think that I add more waste during my period that may harm the animals. When I made a switch, I felt a sense of relief. I thought to myself, "Pwede ra gyud diay nga dili ko magdugang sa problema sa basura on those days (It's possible to not add to the problems on waste on those days)," says Bai, a freelance online writer.
"Imagine spending around PhP30 – PhP100 per day for sanitary pads almost every month. We have been brainwashed to think that this kind of expense for our menstruation is normal. It's not right. A set of sanitary pads usually costs P1,000 and they can last up to five years. Not to mention that we are supporting local businesses," muses Mae Ann, a working mother. "I remember before, in the 90's, TV commercials for sanitary napkins would show the advantages of disposable pads over pasador. But now they're convincing women to buy their product because of their "cloth-like covers! It's absurd. So now, I will introduce this washable flow pads to my daughters – and no more turning back," she adds.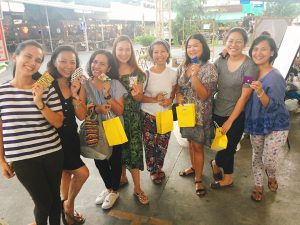 "I heard from my grandmother before that they during their time, they knew how to control their flow. She even told me that at night, when a woman is asleep, the flow is supposed to stop and resume when she goes to the rest room. But with the chemicals inserted in the sanitary napkin these days, our body rhythms have been disrupted. I want to try and see it for myself. And the thought that it's something I can make for myself is empowering," shares Vivi, a grade school teacher.
Of course, we have so much to be grateful for with what the disposable sanitary napkins had to offer to womanhood. But it has served its purpose and now is a wonderful to make conscious choice for our health and the environment. So, let's welcome the return of washable pads in our lives.