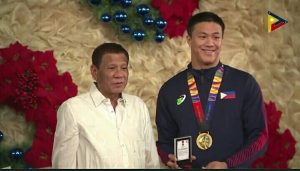 It was sometime in the late 1990s when I took jiujitsu lessons for self defense under Davao's respected judo/jiujitsu sensei, Paolo Tancontian. The sensei was holding his classes at the Holiday Gym where I do my regular workouts. I was the oldest member of the jiujitsu class while Paolo Tancontian sensei's disciplined and determined children, Sydney and Chino, were the youngest members.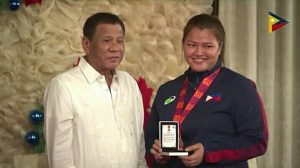 "I would much prefer to have my children training in judo/jiujitsu than letting them loose their valuable time playing computer games or wandering around in malls. I feel fortunate of joining the Holiday Gym which provides a good venue for training the younger jiujitsu and judo players of Davao. It is, in this way, that I pay my tribute to the Davao masters who started Jiujitsu and Judo in the Mindanao region," revealed Paolo sensei more than a decade ago. He also narrated during that time that he was doing his best to introduce the sports by conducting live demonstrations and holding tournaments even in malls for the love of judo and jiujitsu. Yes, Paolo sensei had always been vocal about his love for the martial arts of jiujitsu, judo and later on, the Russian martial art called sambo. Paolo Tancontian is the founder of the Pilipinas Sambo Federation.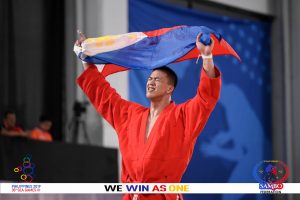 The sensei's father, Antonio Tancontian, and uncles are credited for introducing Judo in Davao City decades ago. Paolo Tancontian started training at the age of seven; and eventually became a National Junior Champion of Judo at the age of 10. He holds the distinction of being the youngest judoka in the country to receive his black belt rating at 17. It was in 1995 when the young Davaoeno athlete left for Japan to train further. Paolo sensei represented the country and won in international competitions abroad. This multi-awarded athlete was a valuable player of the Philippine National Judo Team for nine consecutive years.
Young judokas Sydney and Chino Tancontian started their training under the strict supervision of Paolo sensei. Admirably, each one is armed with such passion, discipline, and determination even when they were young. You'd think Paolo sensei was training his children to become warriors in the future. They served superbly as inspiration for the young judokas of Davao. Sydney and Chino Tancontian had been consistent winners (unbeatable that is!) in the Kids' Division.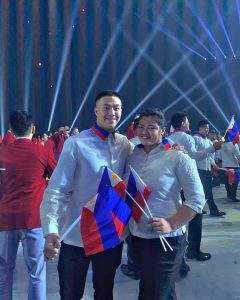 Sydney started her judo training with her father at eight years old; and immediately won gold in a Brazilian Jiujitsu competition held at the NCCC Mall of Davao. After her first medal in 2007, she lost count of her winnings in so many judo/jiujitsu competitions she had participated in. The Davao Central Chinese High School Athlete of the Year (2013) awardee was a Batang Pinoy National Champion (2014) in Wrestling. She also won gold medals in the judo and wrestling categories in the Batang Pinoy Mindanao Competition. Sydney won the Best Athlete Award (2012) in the Jagsport International Championship held in Singapore where she also won a Silver Medal competing against male judokas in the mixed boys and girls category. Mayor Inday Sara Duterte and Vice Mayor Rody Roa Duterte presented Sydney with the City's Sports Award in Judo in 2012. In the same year, Sydney also became an awardee of the So Kim Cheng Sports Citation and the Davao Central Chinese High School Achievement Awards.
"I hope to continue the Tancontians' humble legacy in judo and jiujitsu in Davao City. I thank God for giving me a supportive family; and for blessing Chino and me with special people who also feel proud and happy for us with every achievement we make."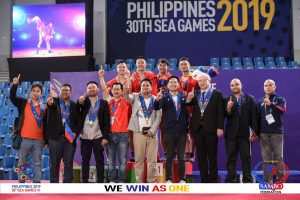 In 2019, Sydney fulfilled her wish when she came home with a bronze medal she won in the prestigious Sambo World Cup "Kharlampiev Memorial" held in Moscow, Russia. This is a competition for world class Sambo athletes. Sydney is considered the first Filipino and the first Southeast Asian to win a medal in this level of Sambo competition. Sydney won another bronze medal in the 2019 World Martial Arts Games held in Chungiu, Korea; and another bronze medal in the 2019 World Youth Junior Sambo Championship held in Tashkent, Uzbekistan. In the Asian Sambo Championship held in New Delhi, India, Sydney was unbeatable and brought home the gold medal. During the 30th Southeast Asian Games held here in the country, the Davaoena Sydney won ever so proudly a bronze medal for the Philippines.
On the other hand, Chino, who so envied his sister's winnings, also started training at eight years of age. He won his first gold medal at the Pan-Asian Brazilian Jiujitsu International Tournament held in Manila in 2010. In the Jagsport International Championship (2012) held in Singapore, Chino won gold medals in the 13-year-old wrestling competition (his first wrestling bout) and in the 13-year-old mixed boys and girls judo category even if he was only 12 years old then. This Davao Wisdom Academy Sports Awardee (2012) was also a So Kim Cheng Sports Citation Awardee in Jiujitsu in 2012; and the Dutertes' Sports Awardee for Judo, Jiujitsu and Wrestling in 2013.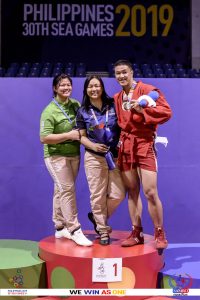 For Chino, learning judo and jiujitsu skills from his papa gives him an advantage when competing in tournaments. His dream of building a bigger body and gaining more muscles to compete with the older boys has been realized since he turned 18 years old. In last year's Asian Sambo Championship held in India, Chino won a bronze medal for the country. As the Philippines became the venue for the first ever Sambo competition in the 30th Southeast Asian Games, Chino bravely fought for his country and won, finally, his gold medal. And the Pilipinas Sambo Federation Board led by its Chairman, Cabinet Secretary Karlo Alexei Nograles, President Paolo Claudio, Founder Paolo Tancontian and Russian Ambassador to the Philippines Igor Khovaev were there to witness and cheer for the Sambo athletes. Finally, Chino Sy Tancontian raised the Philippine flag with much feeling.
The victorious Daveaoeno athletes Sydney and Chino Sy Tancontian are presently freshmen athletic scholars of the University of Sto. Tomas. Both are aiming for a degree in Sports Science. I wish you all the best, Sydney and Chino Sy Tancontian.