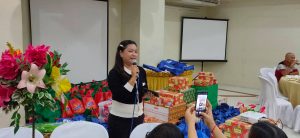 What has been an annual Christmas Media Party almost did not materialize this year-end, according to Antonio Ajero, Publisher of Edge Davao. Tony was one of the original organizers of the media get-together since it started in the mid-nineties, when Paul Dominguez was the Presidential Adviser for Mindanao. The late PIA Regional Director, Efren Elbanbuena also made sure the media party was held every year.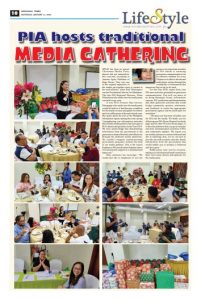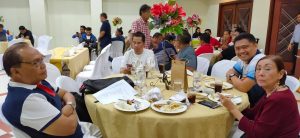 It was PIA's Frances Mae Gevera- Macapagat who made sure the media party would be held as it had become a tradition for the media to enjoy and gather for dinner and win raffle prizes at the end of each year. She spoke about the role of the Philippine Information Agency during the event, saying "strengthening our information networks that includes media partners has been part of PIA's thrusts and priorities in the Year 2019. We truly acknowledge that disseminating information from the government to the grassroots is done efficiently and effectively through the different media platforms. We couldn't imagine communicating government programs without the help of our media partners. This is the reason Kapihan sa PIA and all other Kapihan where we continuously support in is sustained and improved."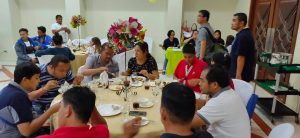 Mae continues her messsage: "We would also like to emphasize to you our partners one important mandate of PIA which is ensuring grassroots communication to be an effective medium for every Filipino to be able to decide and make better actions through the availability of information that empowers him or her to do such. For the Year 2020, expect from your PIA more activities grounded on grassroots communication. You will see more of us doing Barangay forum, information caravan, IEC production and dissemination and other grassroots activities that would bridge community opinion, sentiments, and feedback to reach the appropriate government agency and be acted upon for resolution."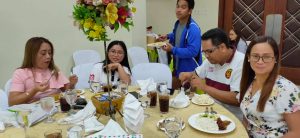 "The past year has been a healthy year for PIA and the media. We thank you for following our PIA Davao Region Facebook page and all other PiA provincial pages. It is thru this platform that you get to monitor real-time communication activities of PIA and community updates. We expect you our media partners to remain balanced and fair in reporting, thus, we try our best to provide you with accurate, relevant, timely information from the government that would enable you to produce a balanced and fair report."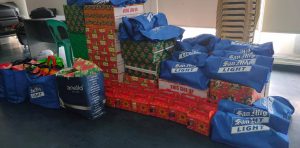 Raffle prizes were won by everyone, making it to the third and fourth round since there were many donors and sponsors for the media party.