With airlines peddling low fares on social media every now and then, and with nine long weekends in 2020, the singular question that pops into everyone's mind as we welcomed the New Year is: where do we go next?
The practical answer would be "any place that has direct flights from Davao City ". Tickets may be cheap but airport hopping – taking several flights just to take you to your destination – isn't. Besides, it'll eat up all your vacation leave.
As Davao's Bangoy International Airport has truly become a, well, international gateway, here are some suggestions on where you can splurge your vacation funds in 2020.
HONG KONG. Madame Tussauds at Ocean Park will welcome the arrival of boxing legend Manny Pacquaio's wax replica in their museum this year, while Ms Universe 2018 Catriona Grey's wax replica will soon join Ms Universe 2015 Pia Wurtzbach's very own after a brief stint in Singapore and Bangkok That's three global Pinoys in one museum!
Moreover, the popularity of the Star Cinema hit movie, "Hello, Love, Goodbye", has introduced new sites that were previously unknown to most Pinoy travelers, such as Cheng Chau Island and Lion Rock Hiking Trail. Davao is connected to this special administrative region of China via Cathay Drago 5x weekly.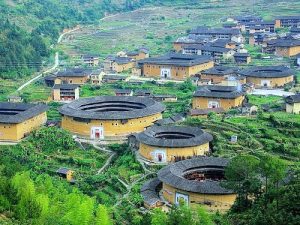 JINJIANG. Xiamen Air's 2x weekly direct connectivity from Davao to China's Fujian Province allows Dabawenyos to see cultural and historical sites in Gulangyu Island and 12th century rural dwellings in Tolou. Xiamen, a modern coastal metropolis, is also known for its shopping malls and diverse dining options.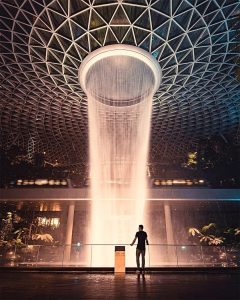 SINGAPORE. This tiny island nation has always something new to offer each visit. Aside from shopping, young travelers flock to Singapore's latest lures, The Jewel at Changi Airport and Floral Fantasy at Gardens by the Bay, among many others. Yep, there's always something new for the 'Gram. The combined flights of Silk Air and Cebu Pacific make Davao connected to Singapore daily.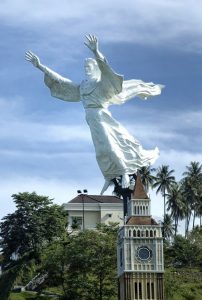 MANADO. Manado is a diver's paradise located in North Sulawesi, Indonesia. Tourists usually visit Bunaken Marine Park, Mahoro Island and Manado Tua' s underwater gardens. With its large Catholic population, a number of visitors also pay their respect to the 158.3 feet statue of Yesus Kase Berkat (Christ Blessing), Asia's 2nd and the world's 4th tallest statue of Christ.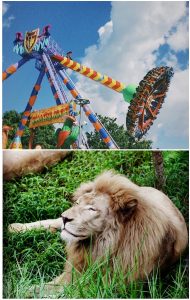 CEBU. The island's diverse destinations have long attracted millions of tourists from around the world. With attractions at par with their international counterparts, such as the new Anjo World Theme Park, Cebu Safari Adventure Park and Cebu Ocean Park, it's no wonder the Queen City of the South still wears its crown with much fortitude.
SIARGAO. I am sometimes asked if Siargao is a destinarion for families. But, of course! Beyond the raging waves, Siargao has a relatively more tranquil places, like Pacifico, Maasin River and Sohoton Cove in Bucas Grande, perfect spots also for family bonding. Philippine Airlines fly from Davao to Siargao 10x weekly.
ZAMBOANGA. Aside from being the gateway to my two other favorite Mindanao destinations (Tawi-tawi and Basilan), Zamboanga has 11 new island attractions collectively called Once Islas, that dot the calm waters of Moro Gulf. Cebu Pacific flies daliy from Davao to Asia's Latin City.
So, start saving up, plan your itinerary and keep the excitement up for your next 2020 escapade.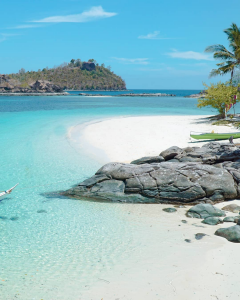 Special thanks to Xiamen Tourism, Indonesia Tourism, Hong Kong Tourism Board, Singapore Tourism Board and the Department of Tourism for the additional photos.