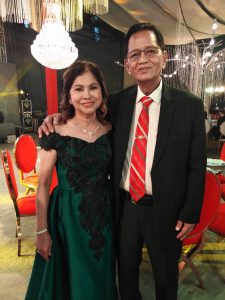 A soft-spoken, low profile personality who has always celebrated his birthday quietly with his family, was finally convinced by his family to hold a grand birthday celebration as he turned seventy-five on January 06, 2020. The eve of his birthday, January 05, became a gathering of family, associates in the City Government of Davao where he worked previously as Councilor and City Administrator were invited to what seemed to us an intimate family affair, though held in an elaborate setting, at the Arcadia Event Center. Anita Quitain, looking lovely in her peacock blue gown, invited her former workmates from the Social Security System. Her sister Tess and her children were around to share the evening's elegant dinner party and entertainment.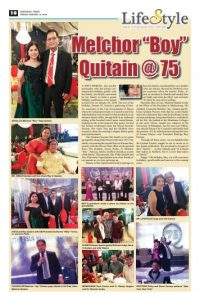 The Quitains became like family as we grew up together along Anda Street in the early 50's. Our family was renting the second floor of a house they owned, with the Davao Fiber office on the ground floor. The children, Jessie, Pedro, Jr. Melchor "Boy", Patricia, Jimmy and Rey treated us as part of the family. Their parents, Atty. Pedro Quitain and Atty. Patrocinio Vega-Quitain were close friends of my parents as we were growing up.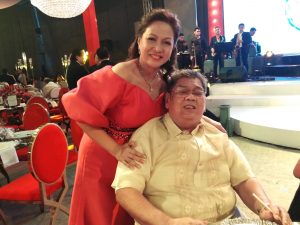 Renato or Rey Quitain delivered a message on how his family considered Boy as a brother who has always showed his brotherly love on occasions when his brother Pedro, Jr. met an accident in Manila and needed him so badly and when he (Rey) was seriously ill while he was still in college.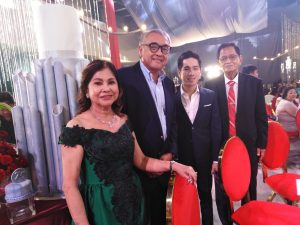 Presently, Boy or Usec. Melchor Quitain works at the Office of the President in Malacanang. His children, Councilor Melchor "Jay" Quitain and Dr. Grace Quitain Pecson wish that he could finally enjoy his retirement days and do the things he has not enjoyed doing, being described as a workaholic all his life. He studied at the Mindanao Colleges in the early fifties, taught law subjects at the University of Mindanao, ran his own Law Office, was elected Davao City Councilor and finally held the position of City Administrator during the term of former Mayor, now President Rodrigo Roa Duterte.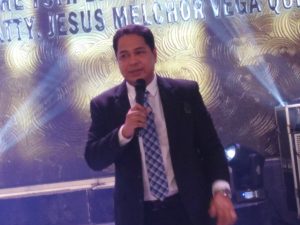 Through all these years, we are thankful that the Quitain Family sought us out to invite us to this grand celebration. We are proud to be part of their "family"… as Rey Quitain said "It is blood that makes us brothers, but it is love that makes us family!"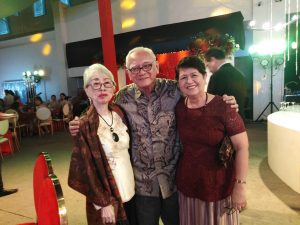 Happy 75th birthday, Boy, we wish you more birthdays, good health and success in the coming years.