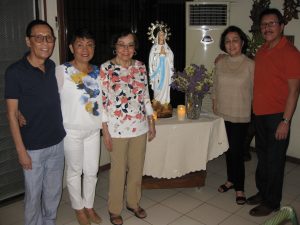 After celebrating her birthday last December and spending the rest of the merry holiday season in Thailand with her children, grandchildren and great grandchildren, tita Ellen Arceo-Dakudao came back home to Davao in a relaxed and hopeful disposition. Last January 8, 2020, she once again gathered her family, relatives and dear friends to commemorate the first death anniversary of her beloved husband, tito Roberto Lacson Dakudao, Sr. (Feb. 8, 1924-Jan. 8. 2019), in her home.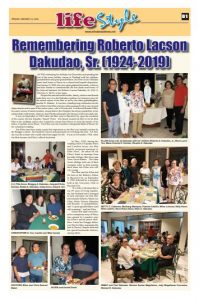 Despite the rain and terrible traffic, family, relatives and friends made their way to to the Dakudao residence in Lanang to pray for the eternal repose of tito Bert as led by the eldest granddaughter, Jennifer D. Dumlao. It was also a thanksgiving celebration for the gift of life of tita Ellen who has rather managed well to stay in good shape despite and in spite of her senior years—she's 89 years old. As a devout Roman Catholics and a serious Cenacle member, strong faith in the Almighty has always guided her in her relationships with family, relatives, dear friends and people she interacts with in her daily life.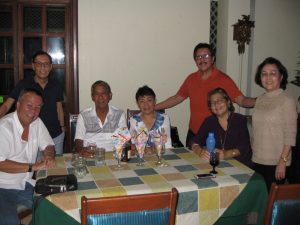 It was on September of 1948 when tito Bert went to Bacolod City upon the invitation of his cousin, the late Espedito "Speed" Pison. Tito Speed wanted tito Bert to be his Best Man in his wedding; and he also wanted his cousin from Davao to meet the family of his fiance, Conchita Arceo-Pison. Tita Ellen was tita Conchita's designated Maid of Honor for her scheduled wedding.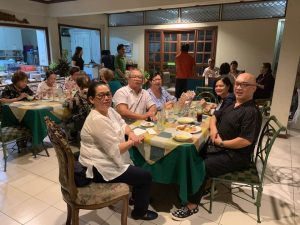 Tita Ellen must have made a great first impression as tito Bert was instantly smitten by the Ilongga's charm. He found her sincere and passionate in everything she does. For him, she was the woman who would make him happy for life. It was on November, 1948, when tito Bert became tita Ellen's official boyfriend.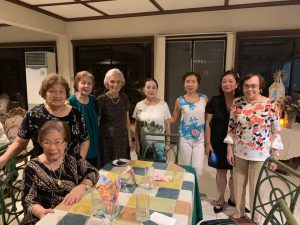 In May, 1949, during the wedding itself of Espedito Pison and Conchita Arceo, tito Bert finally proposed marriage to Ellen Arceo. He asked for tita Ellen's hand in marriage from her elder siblings, Bert Arceo and Nena Arceo-Ramos. The elder Arceo siblings took care of their youngest sister as their parents died when tita Ellen was still very young.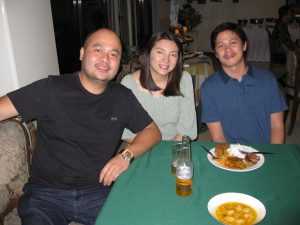 Tito Bert and tita Ellen tied the knot at the Bishop's Palace in Bacolod City on September 3, 1949, followed by a reception held at the University Club of Bacolod City.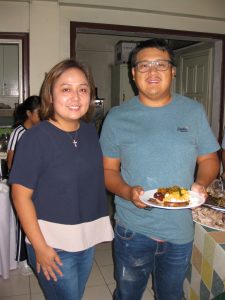 "It is truly a blessing that in our 69 years of living together, my late husband and I managed to raise and enjoy our four children namely Roberto, Maria Luz (Tan), Maria Victoria (Dumlao) and Ricardo; 12 grandchildren; and 11 great-grandchildren (and still counting)," said tita Ellen.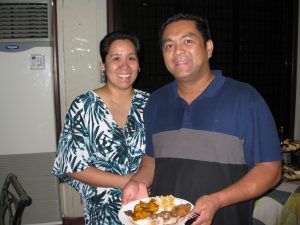 Guests that night were treated to a sumptuous array of Pinoy fare catered by Leandro's plus tita Ellen's special pancit molo. How I miss her Ilonggo delicacies like her flaky empanada (the best in Davao), lumpia ubod and her special homemade chorizos, among others.Remembering Roberto Lacson Dakudao, Sr. (1924-2019)