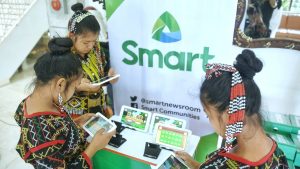 This generation's students have changed radically. With the shifting times and behavior, they are definitely no longer the people our traditional educational system was designed to teach. To address this, educational institutions are now geared towards mobile learning, utilizing gadgets that now afford students portability and ease of use on a budget that they can sustain.
Thankfully, this kind of technology has been embraced in the country and has cascaded down to the grassroots level.
In 2018, Smart Communications, Inc. started the development of learning activity sheets and mobile literacy application with Taalam, an app that teaches basic Arabic language and Islamic prayers and values.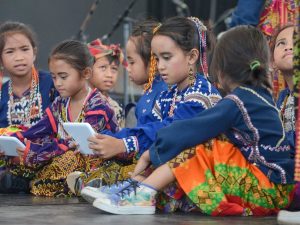 This was followed by apps for Davao City's Matigsalug tribe; Tahderriyah, which teaches Arabic letters and numbers, also aimed for Bangsamoro region students; and now, Gnare Blaan for the Blaan tribe of Sarangani Province.
"When we visited schools in Sarangani, we realized that there were many students who could not learn and understand as fast as the rest since the mode of instruction in most schools are not in their first language," shared Haydee C Bernabe, head of Smart Communications public affairs for South Central Mindanao.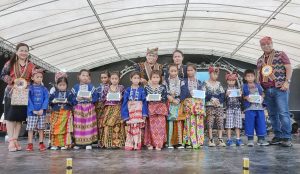 They also found out that a number of teachers can't speak or teach Blaan and don't have sufficient learning resources in the mother tongue as well. That inspired Smart to develop a literacy app specifically for young Blaan students.
Bernabe assured though that the competencies in developing the learning materials were aligned with the Department of Education approved contents. For this project, Smart collaborated with DepEd Sarangani's Indigenous Peoples Education Division, Sarangani Provinces' Sulong Tribu Program, Provincial Tourism Council, and National Commission on Indigenous Peoples for content development. ACLC College of General Santos, Skeptron Business Solutions, and the Brigada Group of Companies helped improve and create the actual digital assets for the application, while Blaan IP teachers, tribal council members, and other experts validated the contents.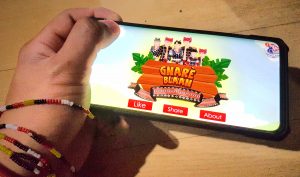 "Gnare (tribal term for "to learn") Blaan is meant to educate young learners, as well as those who want to learn about the tribe, including their alphabet, numbers, folklore, values, culture, arts, vocabulary, prayers and even games," Bernabe added.
The materials are targeted for subjects under MTB MLE, Math, Filipino and English from Grades 1 to 3.
In a demo of the application during the ceremonial launch at the recent Munato Indigenous Peoples Day, students were enthusiastic to learn more about the app and enjoyed the animated tribal stories.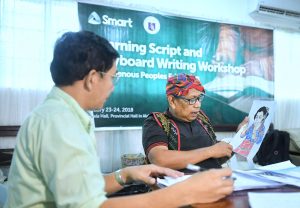 "They were amused with how the app communicates in a language that they are able to understand," said teacher Jenelyn Callaga of Calay IP School in the municipality of Malapatan.
The Gnare Blaan literacy app, created by the University of Southeastern Philippines, can now be downloaded via Google Play. Smart is currently working on the Tboli and Tagakaulo literacy apps.