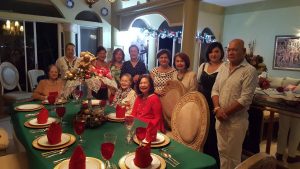 Although the new year fireworks display was across Davao Gulf along the Samal Island shoreline, we held back the drowsy eyelids to wait for the new year countdown at Chateau del Mar to watch the burst of lights at the stroke of midnight.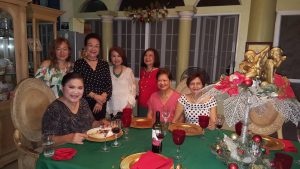 Within hearing distance, the music at the Waterfront Insular Hotel Davao got louder and we could just imagine the non-stop dancing going on as everyone excitedly started the countdown to welcome the new decade 2020.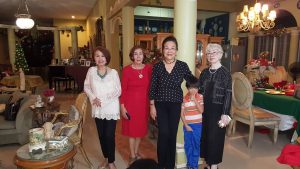 Leticia Singson-Averion hosted the dinner party for close friends, her Cenacle group with Charo Moran, May Lopez, Alice Pamintuan, Sallie Manongdo, Terry Bernardo, Ramona Medialdea-Scott, Nomi Monfort, Jun and Charisse Wong, Elenita Roque-Aquino, Tomoko "Sofia" Dodo and other guests who eagerly waited for the fireworks display across the gulf.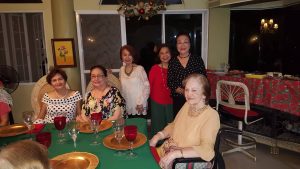 Bidding goodbye to 2019 on New Year's Eve at Chateau del Mar was a beautiful way to greet friends and welcome 2020.