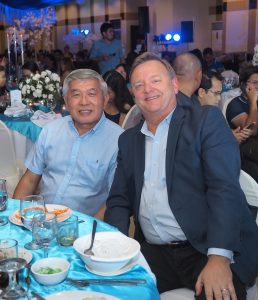 Davao-based premium property developer – Aeon Luxe Properties, Inc. held a year-end event on December 16, 2019 at the Garden Oases Convention Center, The Ritz Hotel in Davao City.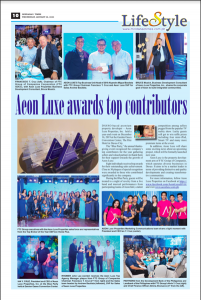 The "Blue Party," the annual thanksgiving event recognized the company's top contributors for the year gathering sellers and valued partners to thank them for their support towards the growth of Aeon Luxe.
Eight individuals received top awards for their outstanding sales achievement. Close to 30 plaques of special recognition were awarded to those who contributed significantly to the company.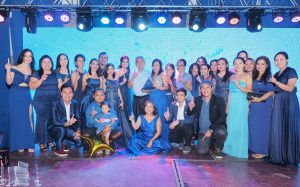 During the Blue Party, guests will be treated to a night of revelry from a live band and musical performances from participating teams of Aeon Idol, a talent competition among sellers pegged from the popular TV reality show. Lucky guests will get to win raffle prizes including four mini-iPad, Smart TV and many more premium items at the event.
In addition, Aeon Luxe will share some exciting news about an upcoming project, which will be formally launched next year.
Aeon Luxe is the property development arm of FTC Group of Companies, which operates diverse businesses in Davao. It aims to be a market leader in terms of providing distinctive and quality developments and creating transformative communities.
For more information, follow Aeon Luxe Properties on Facebook at https://www.facebook.com/AeonLuxeDVO/ and visit www.aeonluxe.com.ph.