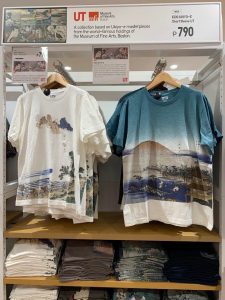 Pinoys are getting more familiar with Japanese ukiyo-e as they are with Japanese manga (Japanese comics or graphic novels conforming to a style developed in Japan in the late 19th century). Dropping by the now popular Uniqlo shops found at either the SM Lanang Premier or SM City Davao, Uniqlo tee shirts with attractive selections of Japanese color woodblock prints made by five Edo Period (1760-1849) ukiyo-e artists are selling rather well among young fashion-loving Mindanaoan clients. Uniqlo chose these ukiyo-e prints from the collection of the Museum of Fine Arts in Boston, USA.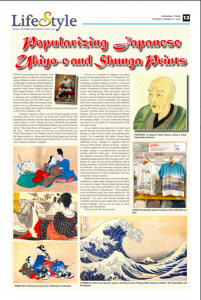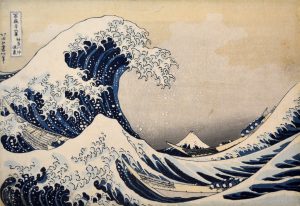 Uniquely Japanese ukiyo-e prints became popular among European artists like Vincent van Gogh and Claude Monet and important art collectors and thus, had a strong influence on Western visual culture as well. Among the most celebrated and globally renowned ukiyo-e artist was Katsushika Hokusai who was best known for his "The Great Wave off Kanagawa" and "Thirty-six Views of Mt. Fuji." News has it that even our very own national hero Jose Rizal's illustrations of the Monkey and the Turtle were inspired by the Japanese ukiyo-e. Remember, Rizal visited Japan and even had a Japanese lover and translator named Seiko Usui or O Sei San who was a Japanese samurai's daughter.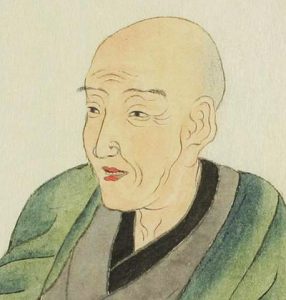 Ukiyo-e is a category of Japanese art which became predominant from the 17th through the 19th centuries. It depicted subjects from everyday life including beautiful Japanese women, courtesans and geishas; kabuki actors, shoguns, sumo wrestlers, monks; illustrations of history and folktales; travel scenes and landscapes; flora and fauna; and yes, erotica. During the Edo period, ukiyo-e depicted the cities' pleasure districts when the hedonistic and sexual attributes of life (remember, the Japanese didn't have conservative views on sex like Catholics and Muslims before their Westernization process during the Meiji period) were encouraged in a tranquil existence under the peaceful rule of the shoguns. This gave rise to the proliferation of Shunga prints which was a form of mass entertainment by the common people. It is also written that Shunga was used as a sex guide for inexperienced young men and women.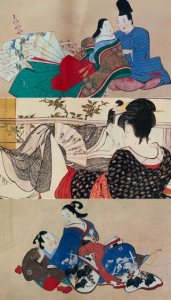 It was, indeed, a big surprise for me when I got several Shunga prints last December 2019. Most Shunga is a type of ukiyo-e done in woodblock print format. It is somewhat like India's Kama Sutra illustrations on sexuality, eroticism and emotional fulfillment in life. Shunga is a Japanese term for erotic art which means "picture of spring." Spring is a common euphemism for sex among the Japanese. In Japan, shunga is considered erotic and obscene and thus dubbed as "Edo porn." It has been known that Japanese museums often turn down hopes of exhibiting shunga prints for fear of controversies. Yes, despite its major and successful exhibitions held in foreign museums in Helsinki, Milan, Barcelona and Great Britain. Yes, how times have changed, indeed, when it is now the Western countries that are freer in expressing themselves when compared to the more conservative Asian countries.
Despite the taboo and controversies on Shunga's exhibition in Japan today, shunga prints are artifacts of a period in Japan's history when attitudes about sex were freer and unbridled by the 'morally conservative West's civilized ways." These Japanese erotic woodblock prints have been admired as "the most explicit and brilliant pictures of pleasures ever produced." Yes, leave your Puritan attitudes and remember to keep an open mind when viewing the art that is Shunga. And yes, for art's sake, it's okay to laugh at the illustrations.
Thank you for the shunga prints.