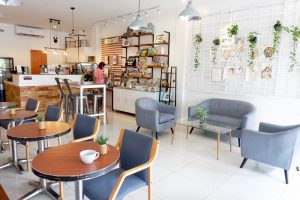 Davao City has grown to be a bustling metro, and homegrown businesses also find doors opening for their creative ideas to take the stage for an enterprise. Among the many coffee shops mushrooming all over, SPARK COFFEE + CRAFTS stands at Paseo Uno Building along Marfori Heights with a steady, welcoming pulse that can easily bring joy to coffee lovers and craft fanatics alike.
Over a quick chat with one of SPARK five owners (who are cousins), Karina Melissa Cadiogan, revealed insights behind the scenes of this young Dabawenyo coffee haven. This homegrown cafe offers coffee and comfort food such as sandwiches, pasta, waffles and rice meals. Its crafts corner sells hard-to-find calligraphy tools, pens, and stationery.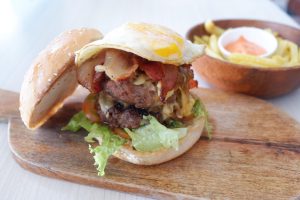 "SPARK's coffee and crafts cafe concept encourages the community to embrace a lifestyle of continuous learning," says Karina. "There is more to life than work and gadgets, and it's never too early or too late to pick up a new hobby. Over the years, we have collaborated with various individuals and artists to offer interesting workshops that cater to people from all walks of life.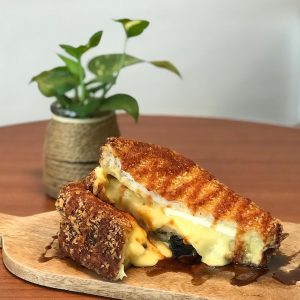 The workshops are held at our function room. Anyone who would like to hold a workshop can get in touch with us, so we can offer them our special workshop packages. The function room can also be rented per hour and has a capacity of up to 14 pax- a suitable place for meetings, workshops, and intimate get-togethers," Karina adds.
SPARK is also a home to local and budding authors, copies of Remember Who You Really Are, a personal development book by yours truly, are available there.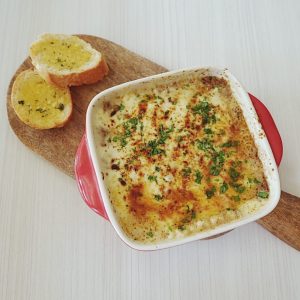 When asked about the cafe favorites, the young entrepreneur was quick to mention Lasagna, Frenchees, Loco Moco, Chicken Parmigiana, Grilled Pork Belly, SPARK Burger, Banana and Blueberry Waffles, Iced Caramel Macchiato,Iced Americano.
And like many businesses, SPARK had to overcome challenges. "When we were established in 2017, one of our initial challenges was our location, as we are not mall-based," Karina confesses. "But we'd like to believe that we've weathered it by launching campaigns that interesting for the community. Through this, many are encouraged to really visit the cafe.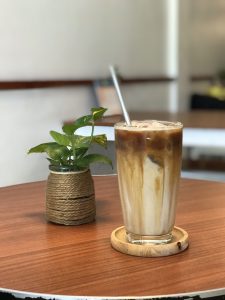 Aside from that, we see to it that we have an extensive menu for a cafe, which allows customers to feel that SPARK is definitely worth the visit. We serve quality coffee and tea, and delicious comfort food," she said.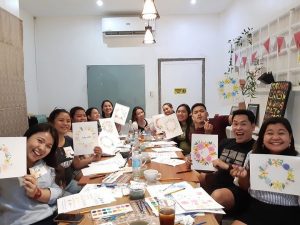 SPARK is known for its minimalistic yet welcoming atmosphere. As such, it can be rented exclusively to play host to various celebrations and milestones. They have become more accessible with food deliveries like Kuya Juan Delivery and CinderellaBelle Delivery – and also GrabFoodPh. For all-day discounts, use Eatigo when you dine in. SPARK COFEE + CRAFTS is open on Mon-Thurs: 10:00AM -10:00PM and Fri- Sat: 10:00AM – 11:00PM Sun: 11:00AM – 9:00PM. Feel free to reach them at sparkdavao@gmail.com.