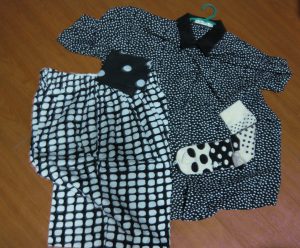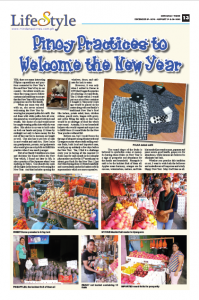 Yes, there are many interesting Filipino superstitions and practices connected to New Year's Eve and New Year's Day in our country. Our elders would convince the young ones to follow customs and traditions to assure that the New Year will be a truly prosperous one for the family.
When my mom was still with us, she never missed welcoming the New Year by wearing her prepared polka dot outfit. Her red dress with white polka dots all over, she assured us, would attract both luck and wealth. My doctor of a dad would never be caught wearing polka dots while he was alive. His advice to us was to hold coins on both our hands and jump 12 times by midnight not only to have money for the rest of the year but to increase our height as well. One also has to put lots of cash in one's wallet and cash box. How I miss my grandparents, parents, and godparents who would give me crisp bills to fulfill this practice when I was much younger.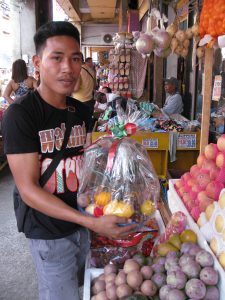 Part of our family's tradition is to clean and declutter the house before the New Year which, I found out later in life, is also a practice of the Japanese when I was studying in Tokyo. One should also open all the lights in the house in welcoming the New Year. And that includes opening the windows, doors, and cabinets for luck to enter.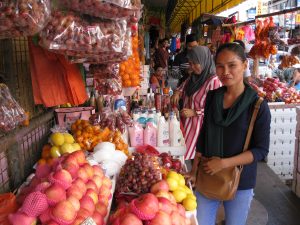 However, it was only when I settled in Davao in 1995 that I began the practice of collecting 13 round fruits. The 13 fruits which I would put on a nice silver container I bought in Vancouver years ago would be placed on the center along with our family's traditional New Year's food like lechon, potato salad, ham, chicken relleno, pancit molo, lengua with gravy, and callos filling the table so that there would be no shortage of food the whole year-round. Actually, it is our household helpers who would request and expect me to fulfill these 13 round fruits for the New Year practice without fail.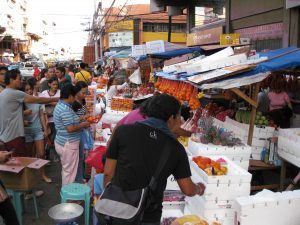 Believe me, but I would brave the throngs of shoppers along Monteverde and Uyanguren areas where stalls selling various fruits, both local and imported ones, would pop up suddenly a few days before the New Year. Yes, I find it a challenge every year in buying all the required 13 fruits (one for each month in the calendar plus another one for the 13th month pay) to attract good luck for the New Year. I just don't like buying those 13 fruits beautifully and conveniently packed in baskets sold in supermarkets which are more expensive.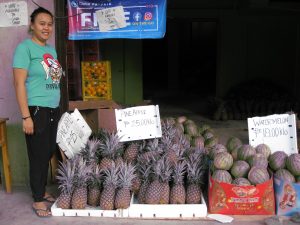 The round shape of the fruits is believed to symbolize coins or money. So having these fruits on New Year is a sign of prosperity and abundance for the family and household. Pineapple is said to be the luckiest fruit of them all. Apples mean harmony, oranges are for success, watermelons, melons, and kiat-kiat symbolize round money, papayas and pears assure good health, grapes are for abundance, while lemons are believed to eliminate bad luck.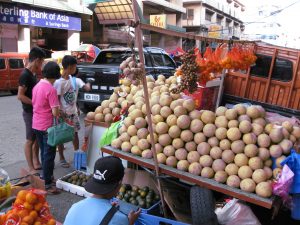 Whether you practice this tradition or not, I want to wish both the believers and nonbelievers a Prosperous and a truly Happy New Year. May God bless us all.