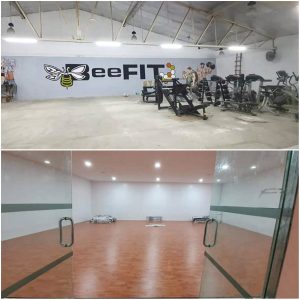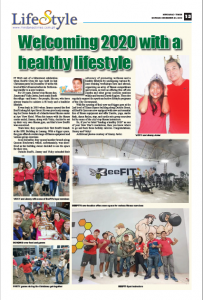 It was sort of a bittersweet celebration when BeeFit Gym Mt Apo held its last Christmas party on December 19 at the 4th level of Elle's Pension before its forthcoming transfer to a new location.
For 20 years, Davao's top fitness duo, Jimmy and Vicky Javier, have made Beefit the refuge – and home – for people, like me, who have always wanted to achieve a fit body and a healthier lifestyle.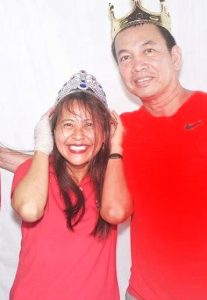 It was back in 2000 when Jimmy opened the first BeeFit along Mt Apo Street. He was previously managing the Davao branch of a Manila-based fitness center at Apo View Hotel. When his tenure with the fitness center ended, Jimmy, along with Vicky, decided to set up their very own fitness gym, and that's how BeeFit was conceived.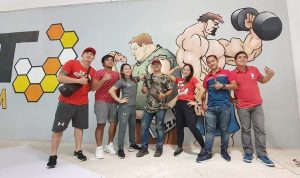 Years later, they opened their first BeeFit branch at the SPK Building in Lanang. With a bigger space, the gym offered a wider range of fitness equipment and various group exercises.
Soon thereafter, they opened another branch along Quezon Boulevard, which, unfortunately, was short-lived as the building owner decided to use the space for their own.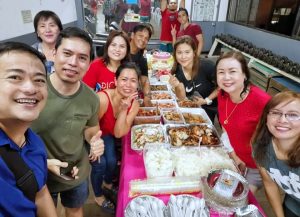 Outside BeeFit, Jimmy and Vicky extended their advocacy of promoting wellness and a healthy lifestyle by undergoing various fitness training workshops here and abroad, organizing an array of fitness competitions and events, as well as offering free off-site Zumba and other group exercise sessions within and beyond Davao Region. They also regularly support the sports and active lifestyle programs of the City Government.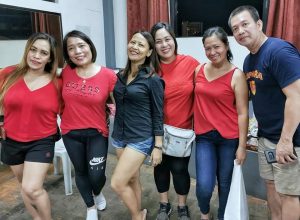 With the opening of their new and bigger gym at the 2nd level of Times Square building along Duterte Street, all BeeFit Gyms are now equipped with new and essential line of fitness equipment and offer Zumba, yoga, cardio funk, dance fusion, step, and cardio mix group exercises led by some of the city's top fitness instructors.
So, if you've listed "leading a healthy 2020" as one of your New Year's resolutions, then you know where to go and burn those holiday calories. Congratulations, Jimmy and Vicky!
Additional photos courtesy of Jimmy Javier.