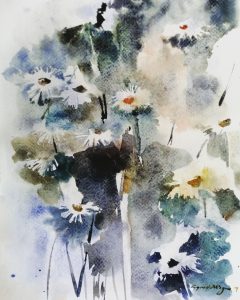 Closing the decade, one cannot help but look back and feel gratitude for all that was and had been and look forward with hope to what will be. These days also reveal a glorious time when artists are given space to flourish
and explore their inner fuel.
To end the year, here's a conversation with people who work with colors in and out of the Holidays. This encounter with watercolorists definitely leads one to inner worlds that fascinate and heal. Cyrell Alingasa, a female artist who has been romancing with different art mediums such as acrylic and watercolor and Orvil Bantayan, a watercolorist who has been loyal to it, so far, share to us their thoughts about their interaction with watercolor.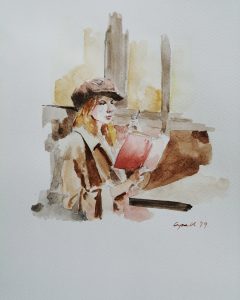 Cyrell always has a close relationship with the arts since she was a child. Though her medium is charcoal, she has recently begun to explore painting. "I started painting 4 years ago. I began with watercolor and then acrylic and oil. I paint early in the morning, around 6 am." Her motivation stems from an inner fire, "I feel that there is energy waiting to be released, an idea wanting to be expressed. And I "itch" everytime. I'm a believer of "What makes you "itch", do it."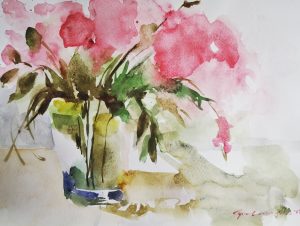 It's interesting to note that Cyrell had an aversion to watercolor, "At the beginning, this is my least liked of all the mediums that I have tried. Because of the repulsion I felt towards this medium, I decided to try it. Then I realized that the entire process stands in contrasts against my rigidity, with my un-openness to its flow, and doing watercolor gives me anxiety. But eventually, it turned out to be the therapy I needed to work on something inside of me."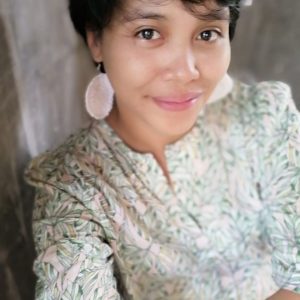 Being bold, Cyrell gives advice to fellows who want to experience painting but feel that they can't do it. "I have read from a book that those who are most regretful are those who felt their creative impulses unresting but they failed to give life to it. And I realized that I don't want to live a life full of regrets because I was too scared or felt too lacking.
Begin with yourself as the first audience to your art. There is a whole universe inside yourself. And it's not like disregarding the external world, but art is solitary work. And one should at first feel comfortable with her home to be able to see outside of it. So start with whatever you have, wherever you are, whoever you are now. For art thrives only when you say yes to its calling."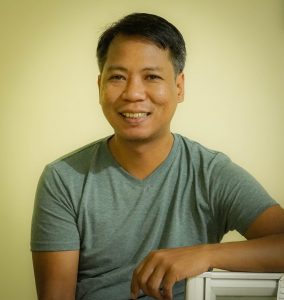 On the other hand, Orvil Bantayan has dabbled across various art media, ranging from music to filmmaking to painting. "I discovered watercolor in 2016 when my daughters started playing with it. I went to an art shop to purchase their art materials, and as I was going over the supplies, I found a watercolor pencil. I thought about giving it a try because I thought it was so easy but I was wrong," he says.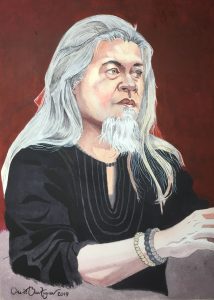 When asked what motivates him to paint, Orvil shares that it's a healing activity for him. "I have noticed how unrhythmical and disorganize my thoughts are when I haven't held a paintbrush for a time. To me, it's therapy. Recently, I went through a lot of anxiety and deep sadness. Watercolor helped me recoup and I noticed how my dark feelings waned from manageable to almost none."
Orvil confesses that he had the assumption that watercolor is an effortless art. "I really thought it won't take much effort to be good at watercolor. But until now, getting my colors and mixture right is tedious. Just when I thought I've got it figured, the moment my paint touches the paper, so many times, it would reveal otherwise. This is why the thought of shifting to another medium is far from my consideration. Watercolor challenges me to stay awake and mindful of my mistakes so that I get it better the next time."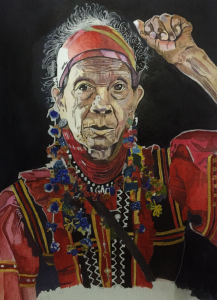 To those who desire to paint but are being stopped by thoughts of inadequacy, Orvil shares, "Be brave. Just know what's in your heart and try as best as you can to express it. As always, our failure is our best teacher. So when we fail, we are always stepping up to something better. Just go, do it. Be brave."