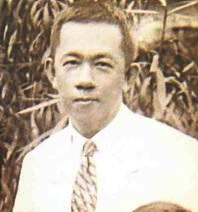 We, Filipinos, are known globally as a deeply religious people with great faith. Ours is the only country in the whole of Asia where majority of the people are Roman Catholics. This coming January, we honor both the feast of the Sto. Niño and the feast of the Black Nazarene where statues of the baby Jesus and the older suffering black Jesus Christ carrying the cross in agony will be brought out in a procession for veneration.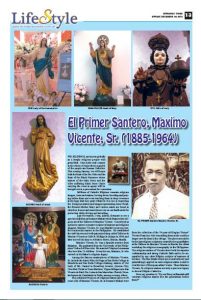 Millions of Catholic Filipinos venerate religious images, icons and statues bowing down, kneeling and praying before them and even touching them in deep reverence in the hope that they grant whatever it is one is requesting for. Religious statues and images representing Jesus Christ, the Blessed Mother Mary and various saints are found in churches, homes and sometimes even on car dashboards for protection while driving and travelling.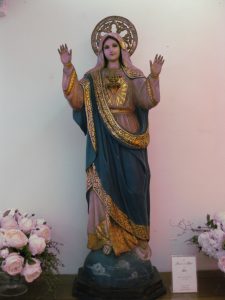 Last November, I was, indeed, fortunate to see a special exhibition at Rustan's Makati which featured the religious art of the Talleres de Maximo Vicente. Considered as a primero santero or master sculptor of santoses and religious imagery, Maximo Vicente, Sr. was Manila's most successful commercial santero in the Philippines. He established the well-known and well-patronized shop called Talleres de Maximo Vicente at Calle R. Hidalgo in Quiapo in 1908; and later moved his shop to Adriatico Street, Ermita, Manila.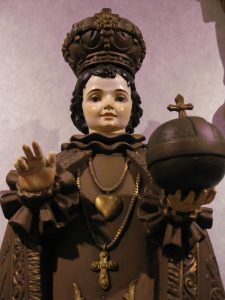 Maximo Vicente, Sr. was a Spanish mestizo from Malabon. He graduated from the University of the Philippines' School of Fine Arts. He married Crispina Laxamana who bore him 11 children. It was his son, Maximo, Jr. who carried on his father's religious legacy.
Among the famous masterpieces of Maximo Vicente, Sr. Include the Santo Niño de Praga of San Beda College in Mendiola and San Beda College-Alabang; statues of Our Lady of Mt. Carmel in Broadway Avenue, Quezon City; Crucified Christ in Trese Martires; Virgen Milagrosa in San Vicente de Paul; Sta. Luisa in San Marcelino Church; Nuestra Senora de Candelaria in Iloilo; among so many others.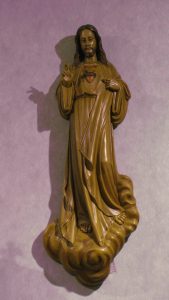 The exhibited 98 pieces of religious statues (all over 50 years old) of Maximo Vicente, Sr. at Rustan's Makati were from the collection of the 74-year-old Regina "Renee" Vicente Francisco who was selling them as she could no longer care for them in her old age. The pieces are said to be the last religious sculptures created by her grandfather at the Talleres de Maximo Vicente in Ermita, the oldest workshop for religious iconography in the Philippines. The religious statues of Vicente show both his superior craftsmanship and strong Catholic faith said to be unequalled by any other Filipino sculptor of santoses of his time. The fine details which are so meticulously and painstakingly applied on each religious statue is said to rival the best of European artists' works. These Maximo Vicente, Sr. religious statues are truly a precious legacy to devout Filipino Catholics.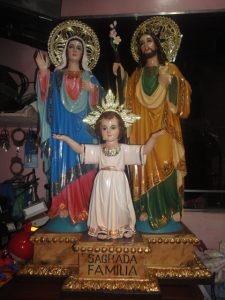 Now, my question is, "Do our Pinoy millennials still venerate religious statues like the generations before them?"