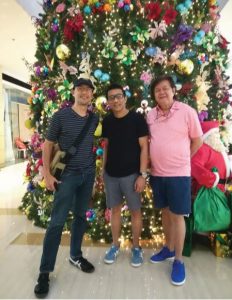 Our heart felt greetings to all as we celebrate Christmas!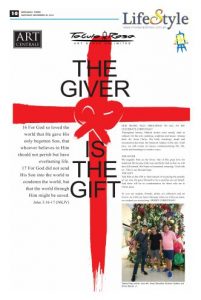 Throughout history, biblical stories were mostly used as subjects for the arts — painting, sculpture and music. Among them all, Jesus Christ, His birth, teachings, death and resurrection have been the foremost subject in the arts. Until now, we still create art pieces commemorating His life, works and teachings in creative ways.
THE GIVER
We magnify Him as the Giver. Out of His great love for mankind, He became fully man and fully God so that we will have life eternal. His Name is Immanuel, meaning, 'God with us'. This is our blessed hope.
THE GIFT
And Him as the Gift so that instead of us paying the penalty of our sins, He gave Himself to be a sacrifice on our behalf. And there will be no condemnation for those who are in Christ Jesus.
To you our readers, friends, artists, art collectors and art lovers, we wish you Jesus. Because when we wish you Jesus, we wished you everything. Merry Christmas!
___________
16 For God so loved the world that He gave His only begotten Son, that whoever believes in Him should not perish but have everlasting life.
17 For God did not send His Son into the world to condemn the world, but that the world through Him might be saved.
John 3:16-17 (NKJV)