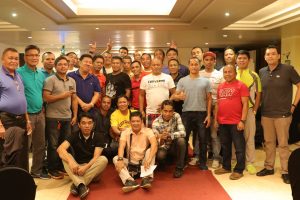 Davao City – The Samahang Basketbol ng Pilipinas (SBP) Region XI chapter gears up for a more challenging 2020 as they continue their aim to upgrade its officiating skills and sanctioned more tournaments especially in the grassroots level.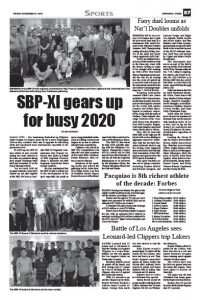 To add it up, the SBP-XI also added 16 new recruits noting two lady referees to its roster as presented during their annual Christmas Party held last December 23 at the Royal Mandaya Hotel.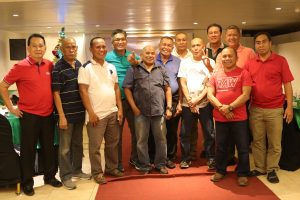 "As we reach 2020 let us apply what the recent SEA Games cry out, that together at the SBP, We Run as One," said SBP-XI Regional Commissioner Atty. Francis Calatrava who spoke in behalf of SBP Regional Director Glenn Y. Escandor and SBP Regional Operations Head Ronnel Leuterio.
He also emphasized that the SBP-XI has a critical role in the development of the sport especially the youth as more young basketball enthusiasts are filling various local leagues in an aim to achieve national team acquisitions.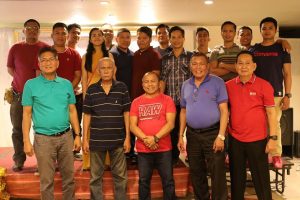 Calatrava was joined by SBP City Commissioner Oca Salvador and other members of the board Billy Calatrava, Diemy Buladaco. Mac Cabonce and Jeu Binoya.
Members of the sporting media also joined the gathering led by Adam Morrel of Edge Davao, Leo Palo of Southern Sports Digest, Romeo Braceros of the Mindanao Daily Mirror and Jon Develos of the Mindanao Times.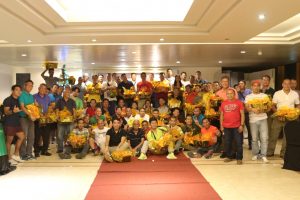 The SBP-XI also bared its busy 2020 schedule starting with the Philippine Collegiate Champions League (PCCL) which will be held here in Davao this February. It will tip off with the Regional Eliminations to be followed by the Mindanao Finals, the Visayas-Mindanao Finals and the National Finals.