Hi-Precision Diagnostics (HPD), the country's foremost medical laboratory, established its fourth branch in Mindanao last December 13, 2019. HPD Surigao offers high-quality services like laboratory tests, ECG, on-line results, home service, and mobile on-site services. Digital x-ray, ultrasound, and 2D echo will be available soon.
With clinic hours every Monday to Saturday at 6:00am to 3:00pm, HPD Surigao is located at The Midpoint, Km 3, National Highway, Surigao City, Surigao Del Norte. Contact number is 0923-0884880.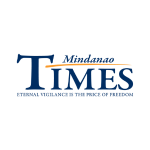 Advertiser posts are paid posts published by Mindanao Times. For inquiries, message us at our Facebook Page, www.facebook.com/MindanaoTimes.